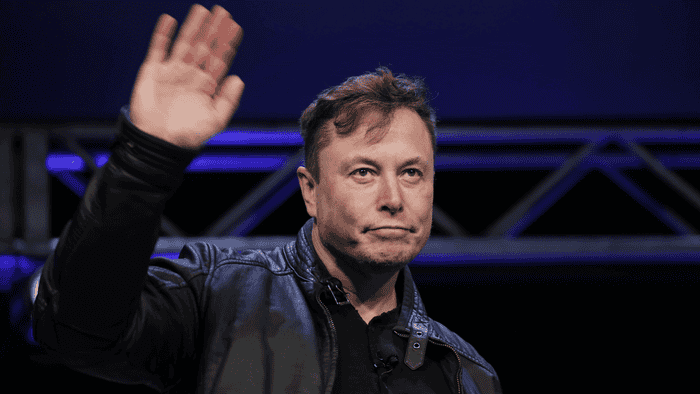 File this one under developing story.
On Monday, Tesla CEO Elon Musk confirmed he'd be violating a local COVID-19 shelter-in place order for the purpose of reopening his company's factory in California's Alameda County. Musk further tweeted out that he'd be "on the line with everyone else," and that if someone were to be arrested "I ask that it only be me." 
This past weekend, Musk criticized the order and threatened to "immediately" re-locate the company's headquarters to Texas/Nevada. He also said Tesla had filed a lawsuit against Alameda County due to the actions of an "Interim Health Officer." For context, the county enacted an order in mid-March that restricted all but "essential businesses" to cease operations in an effort to dampen the spread of COVID-19. Tesla initially fought the order, but ultimately opted to shut down the factory on March 23.
Despite the tone of Musk's statement this past weekend, local officials were reported to have been working towards an agreement to keep Tesla in the area. 
Fast forward to Monday, and Musk announced that they'd be opening up production once again. 
The Verge reports that Musk had previously argued California governor Gavin Newsom's stay-at-home order left wiggle room for the Tesla plant to continue their operations. This is what led to the company filing a lawsuit against the county this past Saturday.
According to reports, Tesla had recently told their employees it's time to get back to work, while giving them the option to stay home with unpaid leave if they aren't comfortable returning.
On Monday, pictures of a full parking lot indicating the company had returned to business-as-usual made their own headlines. Ford, General Motors, and other automakers are also on track to return by the end of May.
Also on Monday, Governor Newsom, speaking in an optimistic tone, claimed the state had "very constructive conversations" with county officials and Tesla reps. He said he hoped the company could get back open by a week from today. A clip of his comments was responded to by Musk, who tweeted out "Thank you Governor Newsom." 
Despite the conciliatory tone of both the tweet and the governor's comments, CNBC reports that Newsom was surprised to learn Tesla had already opened back up and resumed production.
Similarly, prior to the filing of the lawsuit by Tesla, Alameda County supervisor Scott Haggerty had told The New York Timesthat the county and company were close to striking a deal that would get the factory back open by next Monday, May 18.
Hours after Musk sent out his tweets (and, more importantly, after learning of the factory's resumed production) the local sheriff's office sent out a statement to address the development:
"Today, May 11, we learned that the Tesla factory in Fremont had opened beyond Minimum Basic Operations. We have notified Tesla that they can only maintain Minimum Basic Operations until we have an approved plan that can be implemented in accordance with the local public health Order," that statement said.  
"We are actively communicating our feedback and understand Tesla will submit a site-specific plan later today as required under the State of California guidance and checklist for manufacturing issued on May 7. We look forward to reviewing Tesla's plan and coming to agreement on protocol and a timeline to reopen safely."