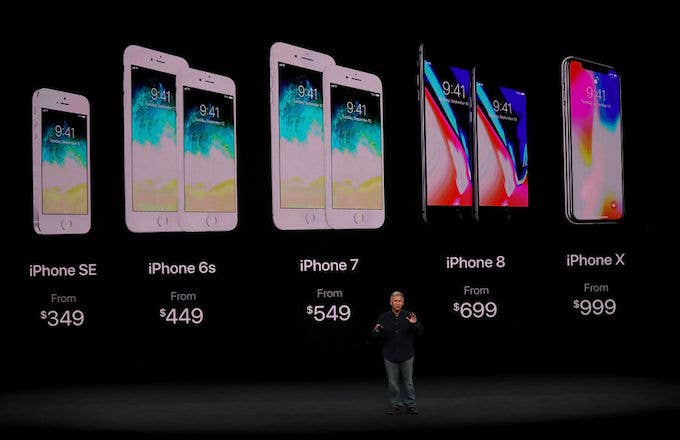 An early indication of the lack of excitement surroundingtheir phones, or overthinking it just a bit? You be the judge.
On Tuesday, at their own very much anticipated Apple Event, where they unveiled the future gizmos you may be dropping wads of cash on, Apple saw the price of their stock temporarily rise after the announcement during their keynote address of a new Apple Store design and a new Apple Watch.
That mark peaked just before 2 p.m. EST at the price of $163.54.
Then, they saw their stock's worth drop more than two bucks to $161.50 (which also happens to be below the price they opened the day at) after they announced their new iPhones: the iPhone 8 and the iPhone X. See, here's a graph to make this as easy as possible: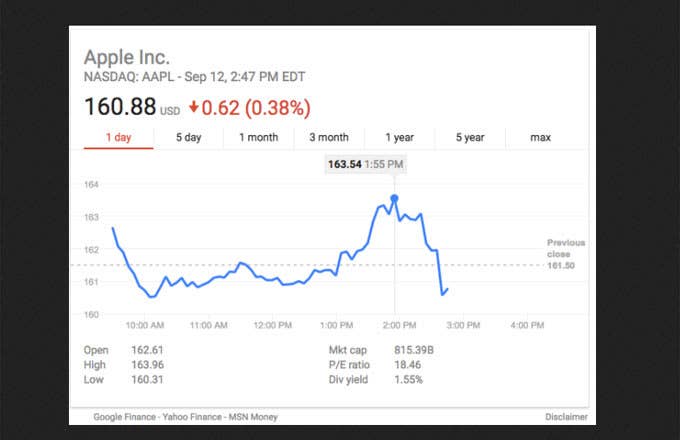 As noted by Fast Company, the price is above the $159.63 that Apple's stock bottomed out at last week, so Tim Cook can still rest easy. Still, Wall Street's snap judgment might also reflect the snap judgment of Twitter, which concluded that Apple upstaged its own iPhone 8 with the pricier iPhone X.
Feel free to trap into your inner Jim Cramer (not to be confused with the real Jim Cramer, who you should probably ignore) and be your own judge.