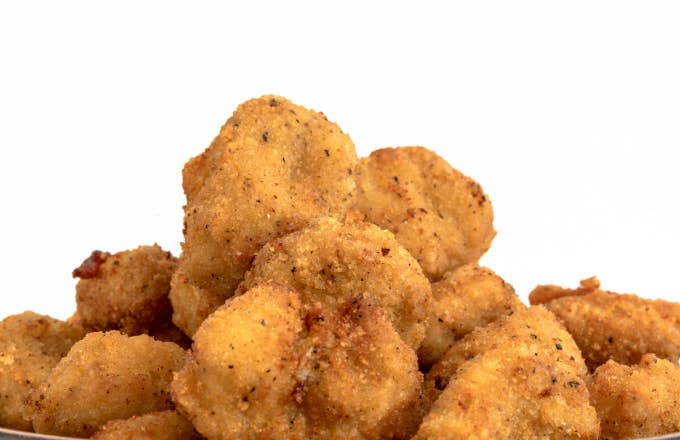 If your New Year's resolution was to indulge in a gluten-free lifestyle you might be off to a shaky start as it was reported that a popular brand of gluten-free chicken nuggets has been recalled for possibly trading out the missing ingredient for wood. 
On Thursday (Jan. 17), Perdue Foods announced a self-imposed recall over worries that close to 70,000 pounds of their gluten-free, frozen chicken nuggets could contain pieces of wood. 
According to the US Department of Agriculture's Food Safety and Inspection Service (FSIS), the corporation became aware of the contamination after consumers who bought Purdue's brand of SimplySmart Organics Gluten Free Chicken Nuggets complained that their nuggets were embedded with wood. This prompted an immediate recall, leading the FSIS to issue a statement.
"FSIS is concerned that some product may be frozen and in consumers' freezers," a release on the agency's website reads. "Consumers who have purchased these products are urged not to consume them. These products should be thrown away or returned to the place of purchase."
Purdue and the FSIS have traced the source of the tainted nuggets to a batch that was produced on Oct. 25, 2018. As a result, they urge customers to inspect their foods in their packaging. And if the product has a UPC barcode of 72745-80656/bares the establishment number P-33944 with an expiration date of Oct. 26, 2019, they should dispose of their nuggets immediately.