Dubya's Back: George W. Bush Helps Out Struggling Jeb Bush After Being Summoned by Donald Trump's Criticisms
George W. Bush returns to the campaign trail.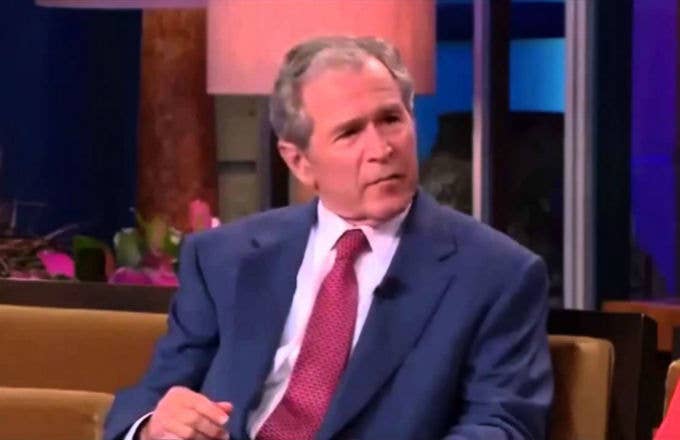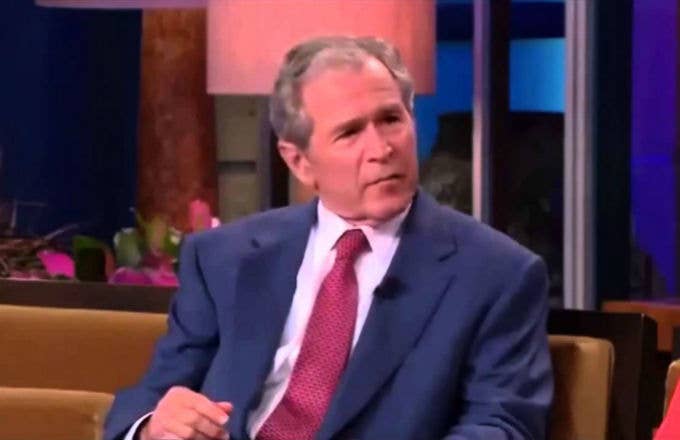 In an absurd election year—on the GOP side—that has seen Donald Trump joking about shooting a person and still being able to maintain his lead in the polls, former vice presidential candidate Sarah Palin endorsing Trump, anything can happen. In a campaign trail that has seen Marco Rubio mistake Canada for the U.S. and Ted Cruz unknowingly deliver an ad featuring a porn star Jeb Bush has still managed to fail. Jeb! is finally pulling out his own weapons of mass destruction to help him out in the polls: George W. Bush.
Bush, two-term former president of the United States, returned to the campaign trail to support his little brother. Jeb! tried to edge up his campaign when he said he wished he could kill a terrorist with his bare hands. That kind of crazy talk would've gotten him headlines in a prior election, but not this one. He noticed and called for back up.
George W. Bush appeared at a rally for Jeb telling the audience he returned because he cares about his brother and because he also cares about America. George W. then appeared with Jeb! in an interview for Fox where he talked up his brother and delivered more Bushisms that characterized his presidency reports The Slot.
Bush said: "I love America and I know we face enormous problems, but I know we can deal with them. I know we can handle them. I'm not an expert in a lot of things, but I'm pretty knowledgeable about what it take to be President, since 'I were one.' And he's got what it takes. He's got character, backbone, philosophy, vision, and he'd make a really good President."
George W.'s appearance comes after Trump's skewering of him at Saturday's GOP debate where he blamed him for 9/11 and the Iraq war.