Kentucky Governor Apologizes for Associating Teacher Protests with Child Sexual Assault
Kentucky's Republican Gov. Matt Bevin issued an apology (sort of) on Sunday for his outburst two days prior.
Getty
Bill Pugliano/Getty Images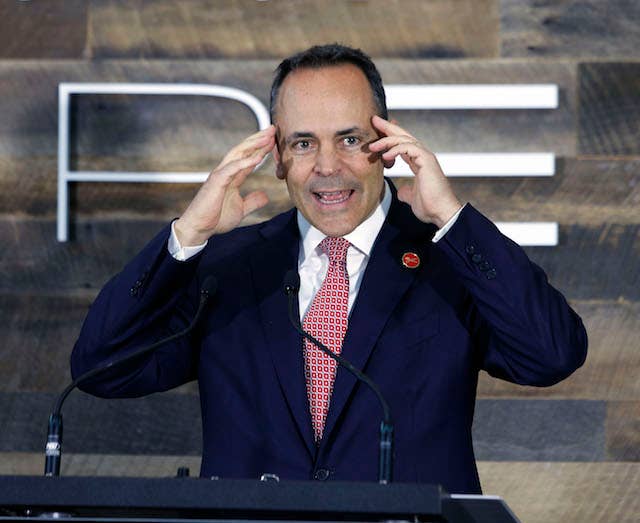 When you were a kid, remember grown-ups would tell you to apologize "like you mean it?" Well, Kentucky Governor Matt Bevin could use that advice right about now.
Earlier today, the governor apologized for his outburst two days ago when he claimed the recent teacher's protests led to students being sexually assaulted, Splinter News reports.
"You know how many hundreds of thousands of children today were left home alone? I guarantee you somewhere in Kentucky today a child was sexually assaulted that was left at home because there was nobody there to watch them," Bevin explained on Friday.
However, he now takes back the tasteless comparison in a Facebook post: "It is my responsibility to represent you, not only when I'm speaking to you but also when I'm speaking on your behalf. It is not my intent to hurt anyone...but to help us all move forward. We need each other. We're in this together. #WeAreKY."
Like we haven't heard the "I'm sorry I offended you" pseudo-apology before, Matt.
Educators all over the country have been receiving backlash from politicians recently. Teachers in West Virginia successfully secured a five percent raise after striking for nearly two weeks. Inspired by the action, Oklahoma educators are also demonstrating for increased funding not only for themselves, but for their students and classrooms.