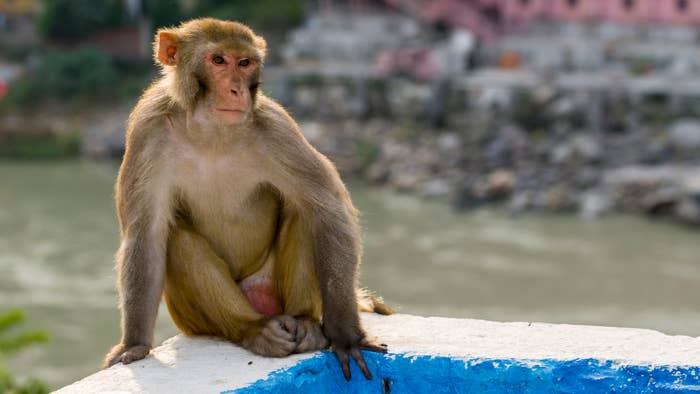 The University of Oxford announced a promising step forward in the global race to create a coronavirus vaccine.
According to The New York Times, scientists at the university administered a vaccine to six monkeys, all of whom have reportedly been COVID-19-free for 28 days, after being exposed to "heavy quantities" of the virus. It's a hopeful sign for the vaccine, which is now going through human trials, despite a functional human vaccine still months away.
Government scientists at the Rocky Mountain Laboratory in Hamilton, Montana conducted the experiment, which was developed by the Jenner Institute and Oxford Vaccine Group. Six rhesus macaques were given the vaccine with their levels of exposure on par with amounts that had made other monkeys ill.
"The rhesus macaque is pretty much the closest thing we have to humans," Vincent Munster, the head of the Virus Ecology Unit at the laboratory, told The Times. Around 93 percent of humans and macaques' DNA is shared. 
Human trials started last Thursday, with 6,000-plus people set to receive the vaccine by the end of May. If the vaccine is safe, then it's anticipated that it will be completed in September, even though that's unusually fast for vaccine production. The Jenner Institute is dominating the race for the cure, with the UK government pledging £20 million ($25 million) for the trial. Oxford has had a running start at producing a vaccine since it began conducting trials on early viral strains last year.
The biggest vaccine maker worldwide, the Serum Institute of India, has said that as a precautionary measure, it will manufacture 40 million doses instead of waiting to see if Oxford's vaccine works. China-based Sinovac Biotech is also developing a vaccine that has worked with macaques. The company has since launched its own trial with 144 patients.
There are around 80 vaccines currently in development, with some opting to forgo the animal-testing stage in order to speed up the timeline.