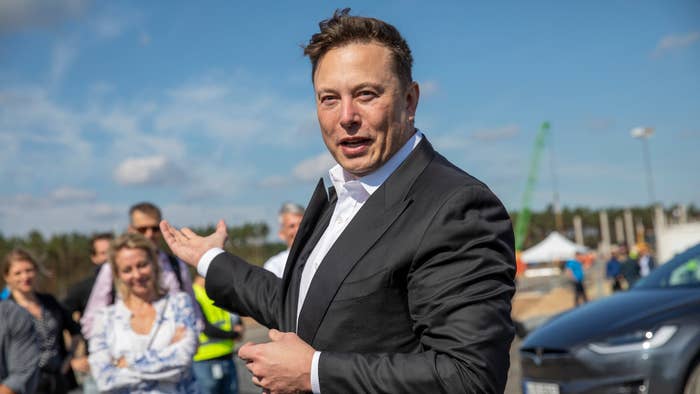 It seems like Elon Musk is trying to pull a fast one on Twitter shareholders, following his acquisition of the company and Tesla stock plummeting.
Deadline reports that the social media platform's shareholders have filed a class action lawsuit against Musk and Twitter, accusing him of unjust enrichment, false statements, and stock manipulation in an attempt to reduce or not pay the $44 billion that they settled on.
In order to get that $44 billion together, Musk secured a bank loan by promising billions in Tesla stock. However, according to the lawsuit, in the month following the announcement of his acquisition, Tesla stock took a dive. During this time, Musk was beginning to "make false statements and engage in market manipulation of Twitter stock," also saying that their agreement was "on hold."
On top of that, Musk didn't reveal that he had a 9.2 percent stake in Twitter when he was obligated to, which prompted an SEC investigation. Prior to his $44 billion offer, "Musk first agreed to join the Twitter board as an ally, then reversed that decision in favor of a takeover bid and threatened to go hostile if Twitter wouldn't accept," Deadline writes.
His purchase of Twitter came in late April but still has to be authorized by shareholders at a special meeting, which hasn't yet been set. Earlier this month, he revealed that his takeover of the social media company is "temporarily on hold" due to the number of "fake" accounts on the platform.
"Twitter deal temporarily on hold pending details supporting calculation that spam/fake accounts do indeed represent less than 5 percent of users," he tweeted. "Still committed to acquisition." 
That move caused Twitter's stock to fall as much as 14 percent, with Tesla shares jumping by seven percent on May 13.