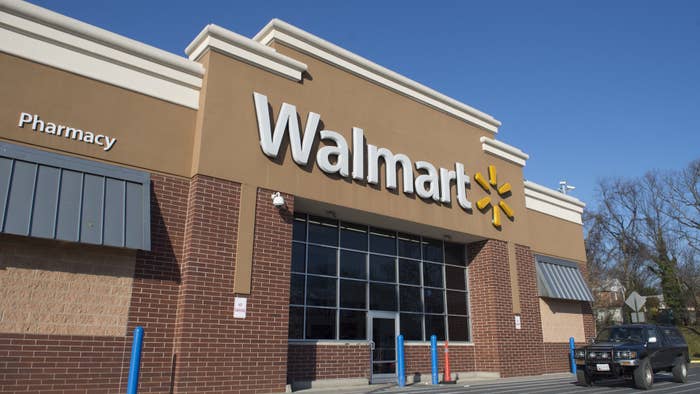 An investigation has been launched after an off-duty cop body slammed a woman who wasn't wearing a face mask at a Birmingham, Alabama-area Walmart, where the cop works as a security guard.
The incident, which took place on Tuesday, was filmed on camera. The footage begins with the cop trying to detain and cuff the woman. He then lifts her up from under her legs and slams her to the floor. Another woman, who also isn't wearing a face mask, begins yelling at the cop, who also reportedly slammed the woman's head into the ground.
*Trigger Warning*
The video has led the Birmingham PD to investigate the cop's use of force. Alabama's stay-at-home directive only suggests—and doesn't order—residents to wear face masks in public during the coronavirus pandemic. However, a Birmingham ordinance requires that residents wear masks, and according to TMZ, that particular Walmart also obligates shoppers to wear them inside.
"The Birmingham Police Department has maintained a consistent community-oriented educational approach to the surrounding circumstances of COVID-19," a Birmingham PD spokesman said, per TMZ. "Our records indicate, we have not issued any citations or made arrest as it relates to the shelter in place ordinance or the face-covering ordinance. We have made a valiant effort to gain voluntary compliance and we will continue to work cohesively with the community."