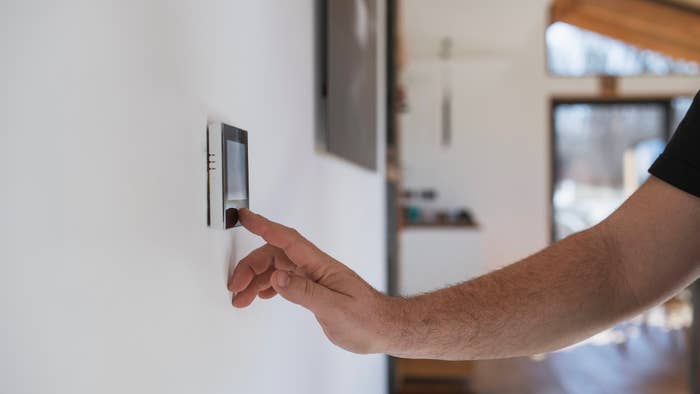 Texans have been asked to make a few sacrifices amid unseasonably hot weather.
The Electric Reliability Council of Texas (ERCOT), which manages most the state's main electrical grid, made the request Friday after rising temperatures caused a drastic spike in power demand. The organization said the demand was so high that it caused six power facilities to go offline unexpectedly. According to CNN, the plant failures resulted in a loss of about 2,900 megawatts of generation—enough electricity to power roughly 580,000 homes.
Though an ERCOT spokesperson said the team does not expect blackouts this weekend, they have called on consumers to reduce their power usage during peak hours—3 p.m. and 8 p.m—until Sunday. Lone Star residents are asked to avoid uses large appliances, such as washers and dryers, during the time period, and set their thermostats to 78 degrees or above.
CNN reports temperatures in Texas to reach the 90s on Saturday, roughly 10 to 15 degrees above than average. The state is expected to see temperatures rise to the low 100s on Sunday.
According to the Texas Tribune, May is considered a "shoulder month"—a time of year when generation facilities intentionally go offline so the team can perform necessary maintenance before the summer season. However, ERCOT has asked companies to delay maintenance to ensure demand will not outstrip supply, as residents typically crank up the AC once temperatures reach the high 70s.
ERCOT's request comes more than a year after a winter storm caused statewide power outages. The crisis resulted in more than 200 deaths, most of which were linked to hypothermia. The organization's president Bill Magness was fired shortly after.