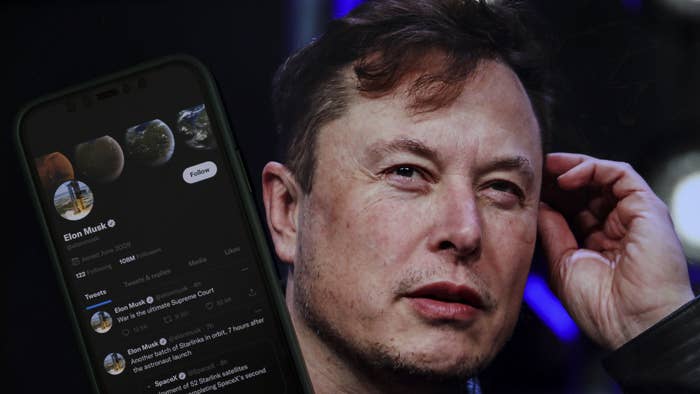 UPDATED 11/4, 11:00 a.m. ET: Twitter has been hit with a class action lawsuit following Elon Musk's decision to lay off around 3,700 of the staff.
Bloomberg reports that attorney Shannon Liss-Riordan filed the suit on Thursday in San Francisco. "We filed this lawsuit tonight in an attempt the make sure that employees are aware that they should not sign away their rights and that they have an avenue for pursuing their rights," Liss-Riordan told the outlet.
Employees allege that when the social media platform phased out the jobs, they breached federal and state laws. Namely the federal Worker Adjustment and Retraining Notification Act, which requires big companies to provide at least a 60 day window before cutting jobs en masse. The suit requests that Twitter adhere to the WARN Act, and limiting the company from asking employees to sign documents that prevent them from taking part in the lawsuit.
An email from Twitter notified workers that the company plans to begin eliminating jobs on Friday. Musk is looking to cut their personnel by half, which is part of his scheme to lower expenses.
See original story below.
Twitter is expected to drastically shrink.
According to Bloomberg, Elon Musk intends to eliminate roughly half the jobs (3,700 positions) at the social media company. The outlet reports Musk will announce the move to employees on Friday, about a week after he officially purchased the platform. Shortly before he closed the $44 billion acquisition deal, Musk reportedly told investors about his plans to cut 75 percent of Twitter jobs—a decision he hinted at during a meeting with staffers over the summer.
"The company does need to get healthy. Right now the costs exceed the revenue," he said during a July video call. "Anyone who's … a significant contributor should have nothing to worry about."
After taking control of the social media giant, Musk terminated its top executives, including former chief executive officer Parag Agrawal, chief financial officer Ned Segal, and legal affairs and policy chief Vijaya Gadde. He has since fired Twitter's entire board and named himself the sole director.
Bloomberg also reports Musk will end Twitter's existing remote work policy, and will require staffers to return to the office. Such reversal would undoubtedly fuel outrage among the staff, who are reportedly facing tighter deadlines with Musk at the helm. Anonymous employees told CNBC that they're managers are demanding they work 12-hour shifts, seven days a week to meet Musk's deadlines. Esther Crawford, director of product management at Twitter, seemingly alluded to the situation on Wednesday, after someone had posted a photo of her wrapped in a sleeping bag at the office.
"When your team is pushing round the clock to make deadlines sometimes you #SleepWhereYouWork," she wrote.
But it isn't just Twitter employees who've pushed back on the acquisition. Many political figures have expressed concerns about Musk's criticism of content moderation, and are now convinced he may roll back policies that aim to prevent harassment and hate speech. Others, like New York Rep. Alexandria Ocasio-Cortez, have also slammed Musk over his proposed plan to charge $8 a month for a blue check mark.
"Lmao at a billionaire earnestly trying to sell people on the idea that 'free speech' is actually a $8/mo subscription plan," the Democrat tweeted.
Musk responded to AOC by writing: "Your feedback is appreciated, now pay $8."