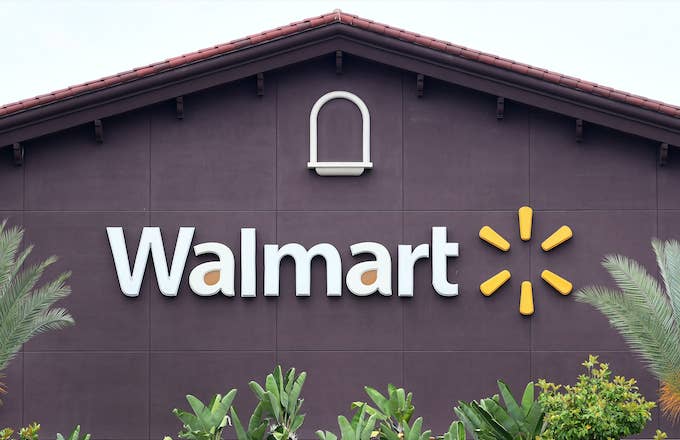 UPDATED 8/5, 1:55 p.m. ET: Two more El Paso shooting victims died Monday morning in the hospital, bringing the death toll to 22. No additional details have been provided.
UPDATED 8/4, 3:18 p.m. ET: Suspected gunman Patrick Crusius has been charged with capital murder, according to the New York Daily News. A mugshot has not been released.
The Justice Department is treating this incident as a "domestic terrorism case" and exploring a hate crime connection, but federal enforcement officials are working on the investigation with a focus on federal hate crimes and firearms charges.
UPDATED 8/3, 7:59 p.m. ET: Texas, Gov. Greg Abbott confirmed Saturday night that the shooting has left 20 people dead and 26 injured.
"20 innocent people from El Paso have lost their lives and more than two dozen more are injured," Abbott said during a press conference. "We as a state unite in support of the victims and their family members. We want to do all we can to assist them."
Abbott also tweeted his condolences:
Collin College in McKinney, Texas, confirmed the suspected gunman was enrolled at the school from fall 2017 to spring of this year. The community college issued the following statement: 
El Paso Police Chief Greg Allen told reporters authorities are investigating a manifesto that indicates the shooting may have been a hate crime.
"Right now we have to validate for a certainty that this was the manifesto from this individual," he said. 
UPDATED 8/3, 5:55 p.m. ET: Federal law enforcement sources tell CNN the suspected gunman has been identified as Patrick Crusius, 21, of Allen, Texas. He was reportedly taken into custody without incident. 
The sources said investigators are reviewing recent online postings, purportedly written by the suspect, that may speak to a motive.
See original story from 08/03/19 below.
At least 22 people were wounded Saturday during a shooting inside an El Paso Walmart, according to CBS News. The outlet reports nine of the victims were in critical but stable condition, and one patient was only 4 months old.
El Paso Police Sgt. Enrique Carrillo said they had one white male suspect in custody, and that there is no imminent threat. He also confirmed there were multiple fatalities, but did not provide an exact number.
"We are searching multiple scenes," said Carrillo, adding that there "is no active shooting currently."
At around 11 a.m. local time, the El Paso Police Department confirmed they had received "reports of multiple shooters" and urged the public to stay away from the Cielo Vista Mall area, where the Walmart is located. Other law enforcement agencies, including the FBI, the Texas Dept. of Public Safety, and the Bureau of Alcohol, Tobacco, Firearms and Explosives, are assisting police.
Sgt. Robert Gomez said officers also received reports of a shooting inside the mall; however, authorities later confirmed no one was shot inside the building. 
Del Sol Medical Center told CBS News it was treating 11 patients who were injured in the shooting. Ryan Mielke, the spokesperson for the University of Medical Center of El Paso, confirmed the hospital also received 11 patients, which included two children, ages 2 and 9.
CNN reports several businesses in the area were placed on lockdown.
"We never thought it would be so close to us this time," said Oscar Collazo, who owns a seafood restaurant in the area. "You see on the news all the time, but you don't think it could happen here until it does."
Video posted on social media shows the Walmart and mall being evacuated and mall being evacuated.
Walmart released the following statement:
A number of 2020 presidential candidates, including El Paso-native Beto O'Rourke, responded to the shooting via Twitter:
President Donald Trump announced he and Texas Gov. Greg Abbott have discussed the tragic situation, and has offered the government's support.
Vice President Mike Pence expressed his condolences to the victims' families as well as the community of El Paso. 
This story is developing.