Brazilian Inmate Who Tried to Escape Prison Disguised as Daughter Has Been Found Dead
Authorities say the man appears to have hanged himself with a bedsheet.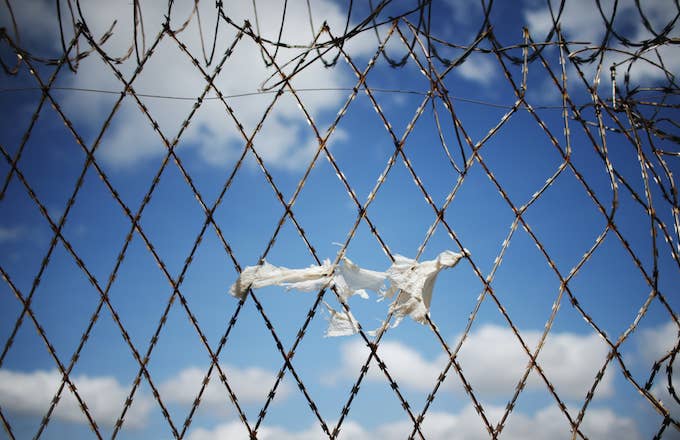 Getty
Image via Getty/Mario Tama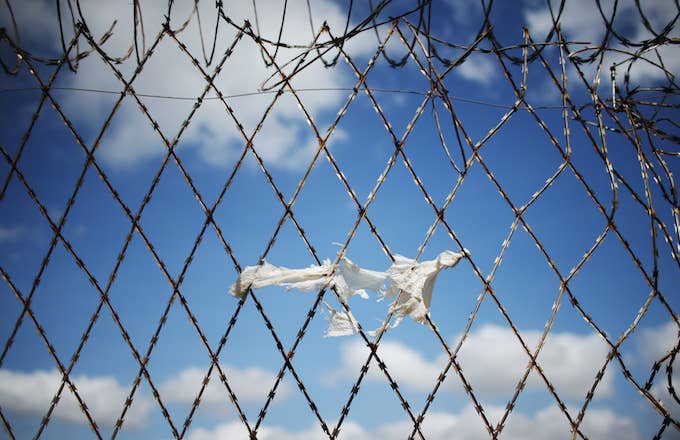 Convicted drug trafficker Clauvino da Silva was reportedly found dead Tuesday inside his prison cell, just days after he attempted to escape a Brazilian prison disguised as his daughter.
Prison officials told the Rio Times they have launched an investigation into the inmate's death, which they say was an apparent suicide. Silva—nicknamed "Shorty" or "Bajito"—was serving a nearly 74-year prison sentence for alleged drug trafficking. The 42-year-old made international headlines this week after he attempted to escape from the facility by disguising himself as his 19-year-old daughter, who was visiting him at the time. Silva's plan was thwarted when authorities noticed the "woman" acting suspicious.
Brazilian officials released a video of Silva taking off his disguise, which included a silicon mask, a black wig, eyeglasses, and women's clothing. 
Silva was transported to a maximum security prison following his failed escape. His daughter, Ana Gabriele Silva, was among eight individuals who were suspected of assisting in the plan. 
"They suspect that one of them, a pregnant woman who was not searched by the guards, had hidden the wig and the glasses used by Silva on herself," the BBC reported.
Silva escaped from prison about six years ago, when he and 30 other inmates fled the Instituto Penal Vicente Piragibe by tunneling through the sewer system. Silva was later apprehended.