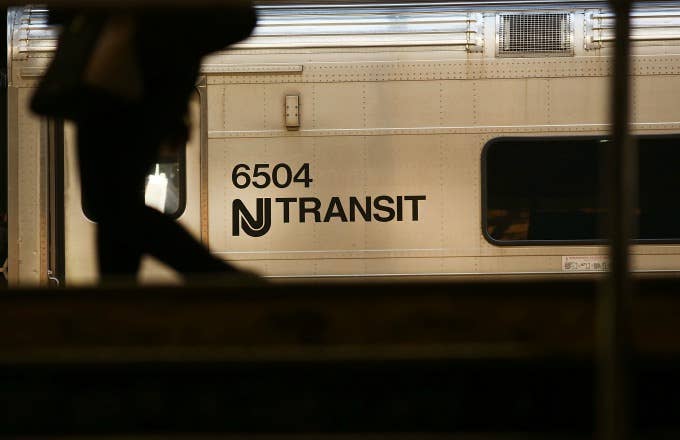 Train service along the nation's busiest rail corridor came to a halt on Sunday night after two men found a bag filled with pipe bombs near a train station in Elizabeth, N.J., according to multiple media reports.
Elizabeth, a city with a population of 125,000 that is located between Newark, N.J. and Staten Island, N.Y. in the NYC metro area, was put on lockdown as police worked to defuse several "improvised explosive devices" found in a garbage can near the city's main train station. Elizabeth Mayor J. Christian Bollwage said that up to five pipe bombs were discovered in a backpack at around 8:30 p.m. on Sunday.
"[Two men] noticed a package in a wastebasket," Bollwage told reporters. "They took the package out of the wastebasket because they thought it was of some value to them." After noticing that the bag was filled with bombs, they dropped it and notified police. At least one device was accidentally detonated by a bomb robot during a subsequent investigation, and the remaining bombs were transferred to an FBI lab in Quantico, Va.
Police reportedly searched an apartment near the train station as part of their investigation shortly after the discovery was made. Train service resumed on Monday morning, but NJ Transit's Twitter account warned commuters to expect residual delays.
In potentially related news, FBI agents detained five people in an SUV on Sunday night near the Verrazano-Narrows Bridge that runs from Staten Island into Brooklyn, just a short drive away from the site of the Elizabeth bomb discovery. According to law enforcement sources cited by the New York Daily News, the five people are being investigated for possible connections to the recent bombing in Manhattan's Chelsea neighborhood and reportedly had a cache of weapons in the vehicle when they were pulled over.
The five people in the SUV were transferred to Federal Plaza in Manhattan. Their ties to the Elizabeth, N.J. bombing and the bombs that exploded in a trash can during a 5K race in Seaside Park, N.J. on Saturday are unclear at this time. According to the New York Daily News, investigators believe the suspects may have been trying to flee the area by car or plane.
This is a developing story.