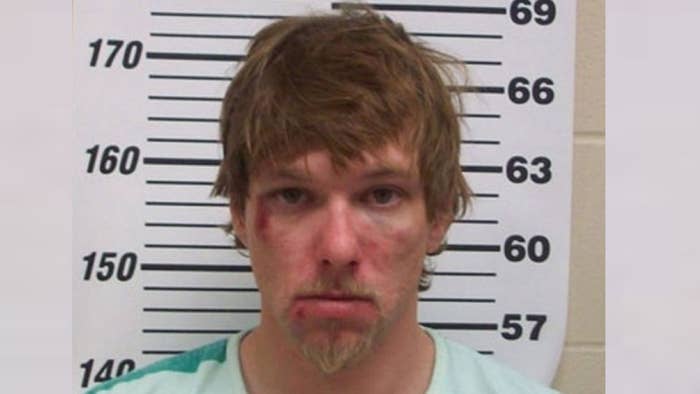 An Iowa man has been sentenced to life in prison for running over a friend with his car following a fight over mayonnaise.
The Des Moines Register reports Kristofer Erlbacher, 29, of Woodbine, was sentenced on Monday to a mandatory life sentence two months after he was convicted of first-degree murder in the December 2020 killing of 30-year-old Caleb Solberg.
The two friends were eating and drinking at a bar Moorhead on Dec. 17, 2020, when Erlbacher decided to put mayonnaise on Solberg's food. Solberg, who was not happy with the mayo being added, reacted by punching Erlbacher, leading to a fist fight between the two. Later that night, after making threats to hurt Solberg and others, Erlbacher spotted the victim outside a nearby café and ran him down with his truck. 
"Erlbacher's first blow to Solberg did not kill him. He can be heard screaming for his brother, Craig Pryor," District Judge Greg Steensland wrote in the verdict. "Rather than just leave, Erlbacher went down the street, turned around, and came back to strike Solberg a second time. To be sure he had completed the job, Erlbacher drove his truck up and over Solberg one last time."
After claiming he was intoxicated and had no intention of killing Solberg, Erlbacher unsuccessfully attempted to reduce the charge to second-degree murder, which would have resulted in a sentence of 50 years in prison. 
"Even if Erlbacher is under the influence of alcohol, he is responsible for his acts if he had sufficient mental capacity to form the specific intent necessary," Steensland said. "Intoxication is a defense, only when it causes a mental disability which makes a person incapable of forming specific intent."