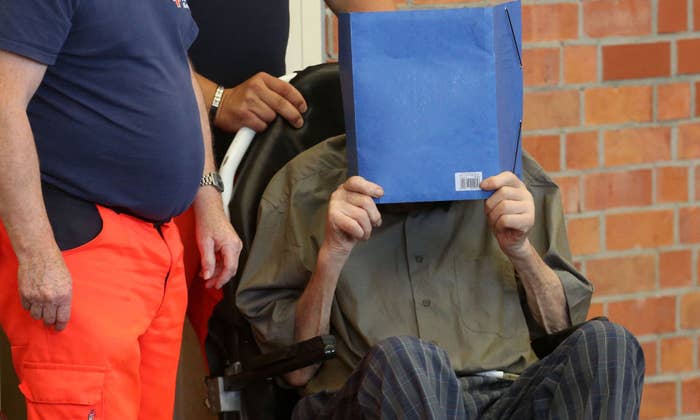 A 101-year-old German man has been sentenced to prison for serving at the Nazis' Sachsenhausen concentration camp during World War II.
The Washington Postreports the man, identified as Josef S. by German media, was sentenced on Monday to five years in prison after being convicted on over 3,500 counts of accessory to murder.
The man, who has maintained his innocence throughout his trial at the Neuruppin Regional Court by claiming that he worked as a laborer during the years in question, was a prison guard at the Sachsenhausen camp in Oranienburg between 1942 and 1945.
"The court has come to the conclusion that, contrary to what you claim, you worked in the concentration camp as a guard for about three years," presiding Judge Udo Lechtermann said, according to the Associated Press. "You willingly supported this mass extermination with your activity. You watched deported people being cruelly tortured and murdered there every day for three years."
Despite the court's ruling, the man maintained that he wasn't aware of why he was being sentenced for the aforementioned crimes. "I don't know why I am here," he told the court.
Josef Schuster, the president of the Central Council of Jews in Germany, talked to CNN about the judge's decision. 
"The thousands of people who worked in the concentration camps kept the murder machinery running," Schuster said. "They were part of the system, therefore they should also take responsibility for it. It is bitter that the defendant has denied his activities at that time until the end and has shown no remorse."