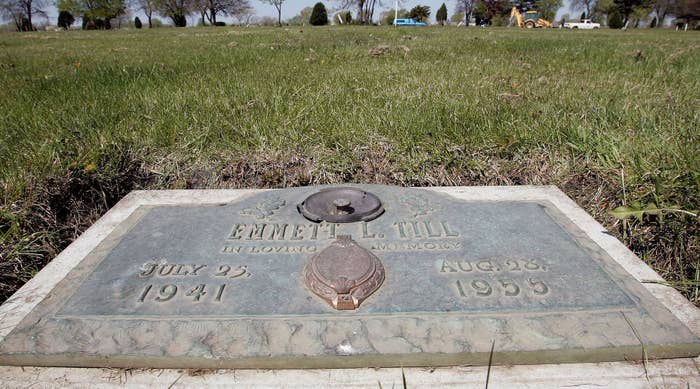 Less than a month after President Joe Biden signed the Emmett Till Anti-Lynching Act, making lynching a federal hate crime for the first time in U.S. history, Till's family are calling for a renewed investigating in the 1955 killing of the Black teen.
ABC News reports Emmett Till's relatives are seeking prosecution against the white woman who set off the lynching after accusing him of whistling at her in a Mississippi supermarket. After being accused of improper advances toward Carolyn Bryant Donham, the 14-year-old Chicago teen was subsequently tortured and killed in a case that would go on to galvanize the Civil Rights Movement.
While Donham was named 67 years ago in the original arrest warrant, she was never arrested or brought to trial following the lynching of Till. Donham's then-husband and another man were acquitted of murder.
Although Till's family is calling for a murder prosecution, Jaribu Hill, a lawyer representing the family, believes prosecutors could seek justice by launching a kidnapping prosecution against Donham.
"This warrant is a stepping stone toward that," Hill told ABC News. "Because warrants do not expire, we want to see that warrant served on her."
Of course, there are countless obstacles in the way of prosecuting Donham, but that won't prevent Till's family from plowing ahead. 
"If we're saying we are a country of truth and justice, we must get truth and justice … no matter the age or gender of the person involved,'" Keith Beauchamp, creator of the documentary The Untold Story of Emmett Louis Till, said.