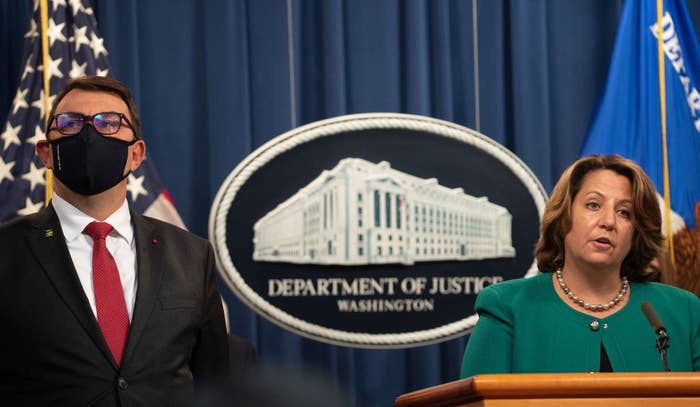 The Department of Justice on Tuesday announced the arrests of 150 people as part of a coordinated effort to dismantle the peddling of drugs on the darknet.
In a press release, the DOJ reports that investigators seized over $31.6 million in cash and cryptocurrency and 45 guns. Officials also recovered approximately 234 kilograms of illegal drugs worldwide, including amphetamines, cocaine, opioids, MDMA, ecstasy, fentanyl, oxycodone, hydrocodone, methamphetamine pills, and counterfeit medicine. 
The sweep resulted in 65 arrests in the U.S., 47 in Germany, 24 in the U.K., four in the Netherlands, four in Italy, three in France, two in Switzerland, and one in Bulgaria.
"This 10-month massive international law enforcement operation spanned across three continents and involved dozens of U.S. and international law enforcement agencies to send one clear message to those hiding on the Darknet peddling illegal drugs: there is no dark internet. We can and we will shine a light," Deputy Attorney General Lisa Monaco said in a press conference Tuesday.
Monaco continued, "Operation Dark HunTor prevented countless lives from being lost to this dangerous trade in illicit and counterfeit drugs, because one pill can kill. The Department of Justice with our international partners will continue to crack down on lethal counterfeit opioids purchased on the Darknet."
According to Monaco illegal activity—particularly the sale of opiods—on the darkweb has only increased during the COVID-19 pandemic. 
"They now operate in every single room, in every home that has a smartphone or a computer," administrator Anne Milgram of the Drug Enforcement Administration said. "These are the drugs that are driving the overdose crisis in America."