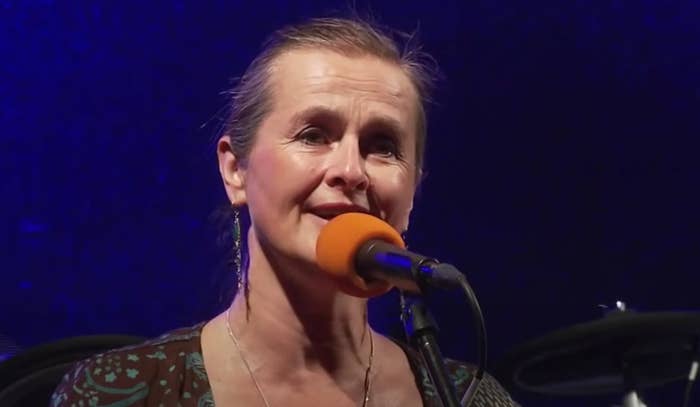 Hana Horka, a popular Czech Republic folk singer for the band Asonance, died last weekend after she deliberately contracted COVID-19, her son says.
The 57-year-old, who was not vaccinated, exposed herself to the virus when her husband and son, both vaccinated, caught it before Christmas. 
"She should have isolated for a week because we tested positive. But she was with us the whole time," Horka's son, Jan Rek, told BBC.
Rek believes his mother got infected on purpose in order to obtain a recovery pass that would have allowed her to visit social venues blocked to those without proof of vaccination. Two days before her death, Horka wrote on social media that she was recovering, saying, "Now there will be theatre, sauna, a concert."  
Last Sunday morning, Horka passed away after she went to her bedroom to lie down. 
"In about 10 minutes it was all over, she choked to death." Rek said. "Her philosophy was that she was more OK with the idea of catching COVID than getting vaccinated. Not that we would get microchipped or anything like that." 
Rek hopes Hana Horka's story will convince those who are unvaccinated to get the jab. 
"If you have living examples from real life, it's more powerful than just graphs and numbers," he said. "You can't really sympathize with numbers."