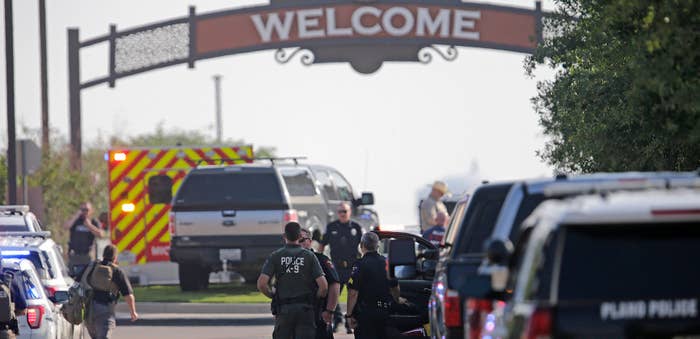 Eight people were killed Saturday at a shooting that took place at an outlet mall in Allen, Texas. Seven others were wounded and are currently being treated at trauma facilities. The alleged gunman died after a confrontation with police.
CNN reports the attack, which is one of at least 199 mass shootings in the United States this year, occurred at Allen Premium Outlets, a mall located about 30 minutes outside of Dallas. The Allen Police Department responded to the scene after one of its officers heard gunshots around 3:30 p.m. Saturday. 
 "One of our officers was on an unrelated call at the outlet mall," Allen Police Chief Brian Harvey said during a press conference. "He heard gunshots, went to the gunshots, engaged the suspect, and neutralized the suspect."
Nine victims were taken to local hospitals, where two were later pronounced dead. Of the seven wounded victims still alive, four are in stable condition, while three others are in critical care units. 
"This is a tragedy. People will be looking for answers," Harvey told the press. "We're sorry that those families are experiencing that loss."
On the website for Allen Premium Outlets, the mall's owner, Simon Property Group, shared their condolences in light of the tragic shooting.
"We are horrified by the senseless tragedy at Allen Premium Outlets and are outraged by the violence that continues to plague our country," the message read. 
As of Sunday afternoon, police have identified the gunman, though his identity has not yet been made public.