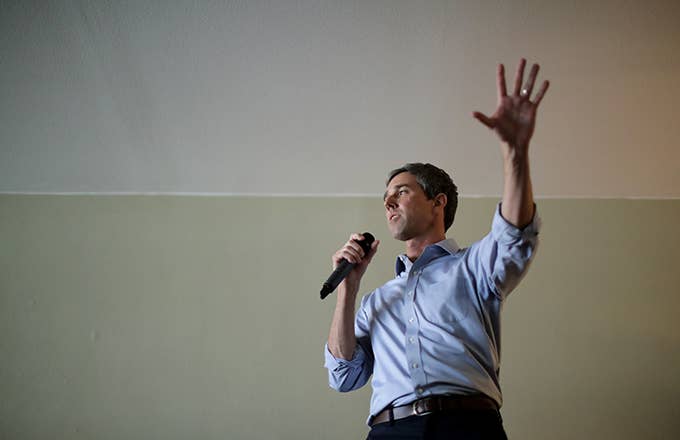 On Thursday (Mar. 14), Beto O'Rourke formally announced that he is running for POTUS. "Amy and I are happy to share with you that I'm running to serve you as the next president of the United States of America," O'Rourke said in a joint video statement with Amy O'Rourke, née Hoover Sanders. Following the announcement, the 46-year-old Democratic hopeful has faced increasing scrutiny. Never ones to miss a cheap shot, the official GOP Twitter has swooped in with a particularly messy tweet.
Both celebrating St. Patrick's Day and taking a quick dig at the Presidential candidate, the GOP tweeted, "On this St. Paddy's Day, a special message from noted Irishman Robert Francis O'Rourke." The image accompanying the tweet is a 1998 mugshot of O'Rourke, who was booked for driving while under the influence. They also added a green hat, because of course, they did.
Despite GOP treating the image as though it's a huge revelation, O'Rourke has previously mentioned his previous troubles with the law in the past. As for GOP using his full name? O'Rouke was given the nickname "Beto" when he was younger, and Republicans have often jumped at the chance to point out his birth name is Robert Francis O'Rourke. The tweet was followed up by a more traditional takedown, in which they called him "a failed Member of Congress w/ a far-left liberal record."