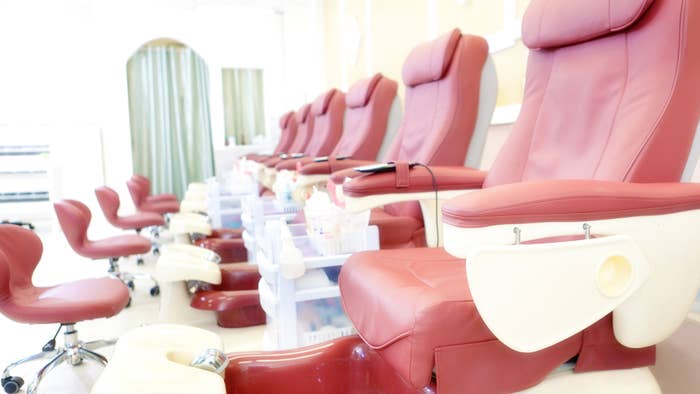 A Tampa, Florida nail salon will pay $1.75 million to a woman who had to have her leg amputated because she got an infection following a pedicure.
The Tampa Bay Times reports that Clara Shellman filed a lawsuit against Tammy's Nails 2 because of a 2018 pedicure. Shellman alleged an employee cut her foot during a pedicure in September of that year, and the wound became infected and quickly spread up her leg. With the situation aggravated by her pre-existing peripheral arterial disease, Shellman ultimately had to have her leg amputated. Three years later, she's reached a settlement with the salon.
Shellman's attorney Paul Fulmer confirmed the agreed-upon amount was $1.75 million. "She was stunned, shocked, crying and giddy, all at the same time," added Fulmer.
Shellman filed her lawsuit against the salon in May 2020, and in her suit she said the employee who cut her did so with dirty tools and equipment. As a result of the amputation and her medical costs, the Florida woman lost her home and requires help caring for herself.
Tammy's Nails 2 initially denied claims that the employee used dirty tools during the pedicure, and blamed Shellman's amputation on her failure to seek medical help or "take reasonable efforts to prevent the development of infection." Shellman's lawsuit, meanwhile, accused the business of failing to properly train its staff or maintain equipment to an expected standard.
The nail salon has since changed its name to Tampa Nails 10102, according to the Tampa Bay Times. The business has yet to release a statement regarding the settlement.