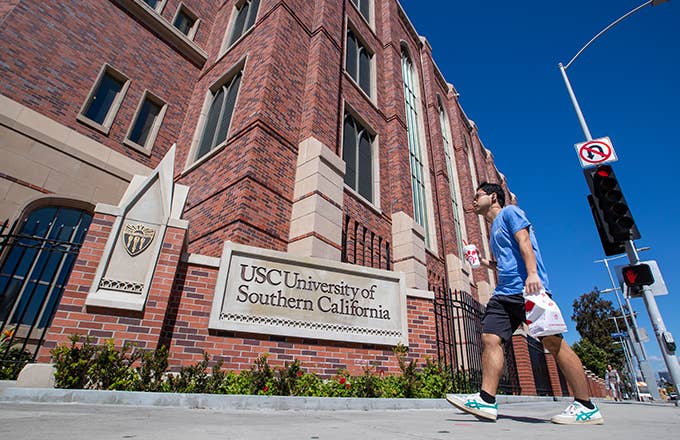 On Tuesday (Mar. 12), it was reported that Lori Loughlin, Felicity Huffman, and Mossimo Giannulli were implicated in a massive college admissions scheme. The scam revolved around securing the admission of students to major universities across the country through bribes and various illegal shortcuts. Huffman has since been arrested and subsequently released on bail for her involvement. Now, ABC reports that two Stanford students have officially filed a class action lawsuit against the colleges embroiled in the scandal.
Erica Olsen and Kalea Woods said that they are suing the colleges involved because they weren't given a fair opportunity to apply to a number of colleges, stating that the scheme instead allowed "unqualified students" to make their way into these prestigious schools. The defendants in the suit are the University of Southern California, Stanford University, UCLA, Georgetown University, Yale University, the University of San Diego, the University of Texas at Austin, and Wake Forest University. 
USC was named as one of the universities most heavily involved in the admissions scandal, and in response it has announced that it will be denying all applications linked to the scam. The universty has also started to review current students and graduates who could be connected in some form, as BuzzFeed News reports. USC has already fired an admissions officer and a head coach, while also placing a dentistry professor on leave.
"We are still working to identify any other donations connected to the scheme," a USC spokesperson said. USC plans to use the money in connection with the scheme for scholarships for underprivileged students. UCLA is also reviewing allegations, as is Georgetown.