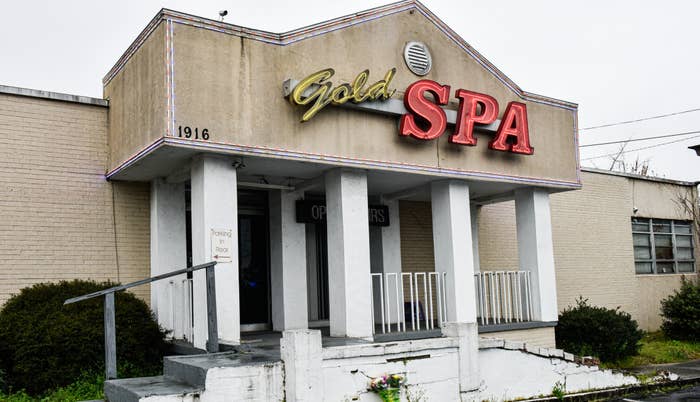 Robert Aaron Long, the man accused of killing eight women on March 16 in the Atlanta area, has been indicted by a grand jury for the killings of four women: Suncha Kim, 69; Soon Chung Park, 74; Hyun Jung Grant, 51; and Yong Ae Yue, 63, the Associated Press reports.
Long was indicted by a Fulton County jury over the four killings that took place at two Atlanta spas, The indictment does not cover the killings of Xiaojie "Emily" Tan, 49; Daoyou Feng, 44; Delaina Yaun, 33; and Paul Michels, 54, in Cherokee County. 
Fulton County District Attorney Fani Willis filed notice that she will seek hate crime charges and the death penalty against Long, who is a white man, as six of the eight women he's accused of killing were Asian. Willis' motion to seek the death penalty marks a change from her previous stance, when she answered "yes" when asked if she would "commit to refuse to seek the death penalty" last year.
A separate grand jury in Cherokee County will decide on charges in relation to the other spa shooting that led to four deaths and an injury. 
Through the indictment, Long is charged with one count of domestic terrorism, four counts of murder, four counts of felony murder, five counts of assault with a deadly weapon and four counts of possession of a firearm during the commission of a felony. 
According to police, Long shot and killed four people, two of Asian descent, at Youngs Asian Massage on the evening of March 16, and also wounded a fifth person before driving 30 miles to Atlanta where he shot and killed four women at the Gold Spa and Aromatherapy Spa. All four victims at the last two spas were of Asian descent.