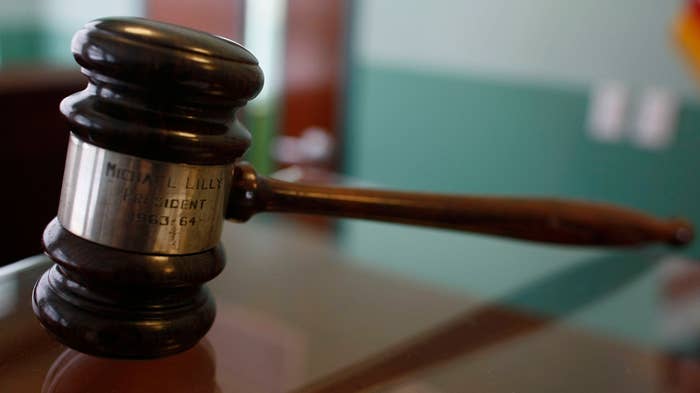 A jury has awarded a Kentucky man $450,000 after his workplace celebrated his birthday despite his requests for them not to do so. 
Kevin Berling, who was employed at Gravity Diagnostics in Covington for 10 months, asked the company in 2019 to avoid celebrating his birthday due to anxiety disorders and panic attacks. As a result of the disregard for his request, he says he had a panic attack and had lunch in his car, per CBS News.
He reportedly told supervisors a party would bring him childhood memories surrounding his parents' divorce, and the next day, a supervisor accused him of "stealing his co-workers'" joy and "being a little girl," leading to another alleged panic attack. He was fired days after the party.
A jury in Kenton County awarded Berling $300,000 for emotional distress and $150,000 in lost wages after a two-day trial on March 31.
Gravity Diagnostics' founder and chief operating officer Julie Brazil said after the verdict that it "sets a very dangerous precedent for employers and most importantly employees that unless physical violence actually occurs, workplace violence is acceptable," as the company reportedly claims it was concerned over Berling being angry or potentially violent after the incident. Brazil said her employees were victims in the case. 
Tony Bucher, attorney for Berling, said that the jury didn't believe the company's claim after they met his client. 
"I think the significance for employers is that they need to understand that they shouldn't make assumptions about individuals with mental health issues," Bucher said in a statement, per NBC. "Kevin was an exceptional employee that went above and beyond for his employer and if they would have taken a step back it would have been clear that he did not present any danger at all."