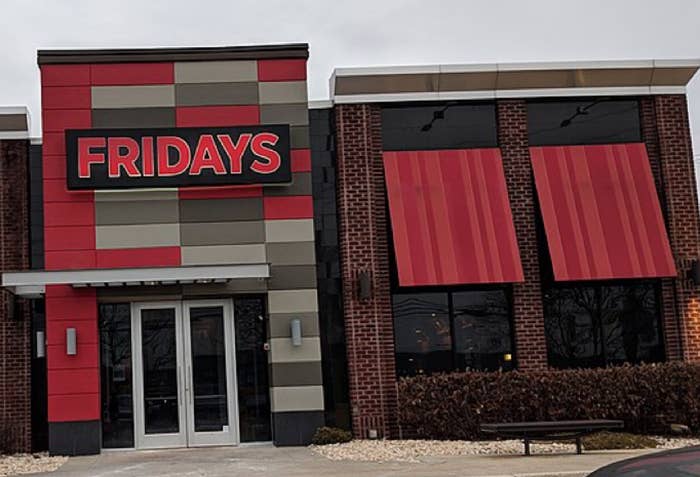 A Bronx woman is suing TGI Friday's for $5 million, alleging that the chain's brand of potato skin snacks are misleading in that they don't actually contain potato skins.
Solange Troncoso says that she bought a bag of the chain's sour cream and onion chips from a bodega for $1.99. Troncoso said that she would not have purchased the chips if she knew that they weren't potato skins. She decided to sue after her rude awakening.
"The presence of potato skins imparts a further value in the eyes of reasonable consumers," the complaint, filed in Manhattan federal court, states.
Troncoso claims that using the terminology "potato skins" suggests a healthier snack than just potato chips.
"The Idaho Potato Commission and others inside and outside the industry have associated potato skins with healthy eating since they started appearing on restaurant menus a half-century ago."
The lawsuit also cites an article that includes Richard Melman of Lettuce Entertain You. The CEO of the restaurant group said he began to serve potato skins after he heard that sailors ate them to stave off illness. Troncoso seems to be using this info to bolster her claim that potato skins have a reputation as being healthier than regular, old potato chips.
Troncoso said that the company's decision to call the snacks potato skins while selling another dish with the same name at their restaurant deceived customers into buying an "inferior product." She filed the lawsuit as a class-action with the hope that other consumers would join.