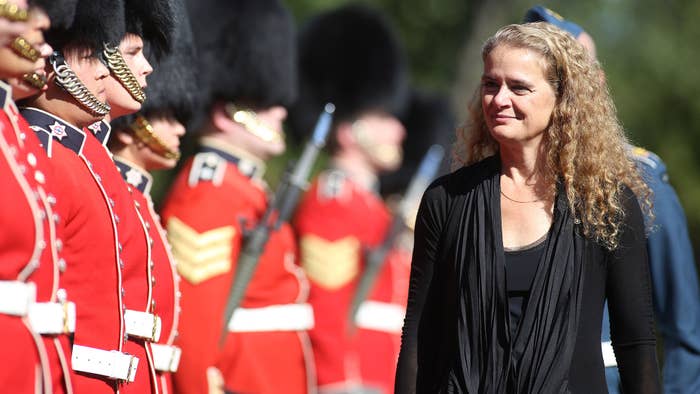 Canada's governor general Julie Payette has stepped down in light of allegations that the Queen's representative had overseen a "toxic" workplace environment in which she berated staff to the point of tears.
Payette's assistant, Assunta Di Lorenzo, will resign too as a result.
In a statement, Payette apologized, saying tensions were high at Rideau Hall over the last few months.
"Everyone has a right to a healthy and safe work environment, at all times and under all circumstances. It appears this was not always the case at the Office of the Secretary to the Governor General. Tensions have arisen at Rideau Hall over the past few months and for that, I am sorry," wrote Payette.
"While no formal complaints or official grievances were made during my tenure, which would have immediately triggered a detailed investigation as prescribed by law and the collective agreements in place, I still take these allegations very seriously," she continued.
"Not only did I welcome a review of the work climate at the OSGG, but I have repeatedly encouraged employees to participate in the review in large numbers. We all experience things differently, but we should always strive to do better, and be attentive to one another's perceptions."
Payette said that due to the uncertainty of our present moment, she should be replaced.
"I am a strong believer in the principles of natural justice, due process and the rule of law, and that these principles apply to all equally," she said.
"Notwithstanding, in respect for the integrity of my vice-regal office and for the good of our country and of our democratic institutions, I have come to the conclusion that a new governor general should be appointed. Canadians deserve stability in these uncertain times."
Prime Minister Justin Trudeau said he received Payette's resignation in a statement Thursday, and confirmed that the chief justice of Canada would take over the duties of the governor general on an "interim basis."
Last July, several anonymous staffers told the CBC that they were bullied to tears by Payette. Some alleged that she would call their work "shit" and boot them out of her office.
Weeks later, the Privy Council Office, which reports to the PrimeMinister, hired an independent consulting firm to conduct an investigation. Sources say the review, which is due to be released next week, paints a "scathing" portrait of Payette.
"Right from the beginning, I was appalled at what was going on," one former employee told Global News after the news broke.
"At first, I was just like, 'OK, I have to give myself time to figure this out,' or 'Maybe things are really busy right now and they're tense, I don't know,'" the individual continued.
"The atmosphere, the vibe, the stress, the constant barrage, it was just … it was unbearable."