University of Utah Student Athlete Killed During Campus Shooting
Twenty-one-year-old senior Lauren McCluskey was killed in a shooting on Monday night outside of a dormitory on campus.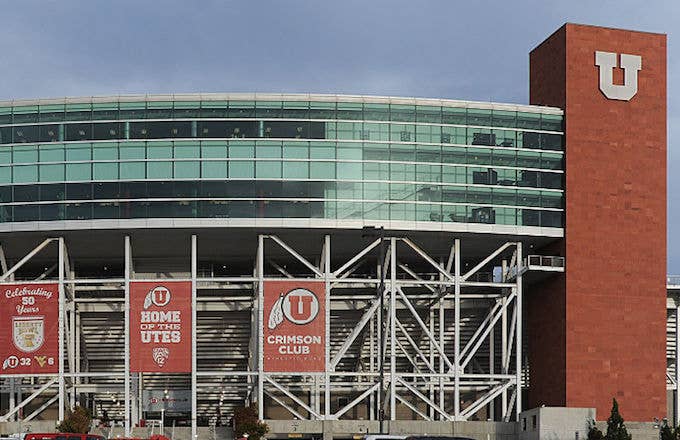 Getty
Image via Getty/Gene Sweeney Jr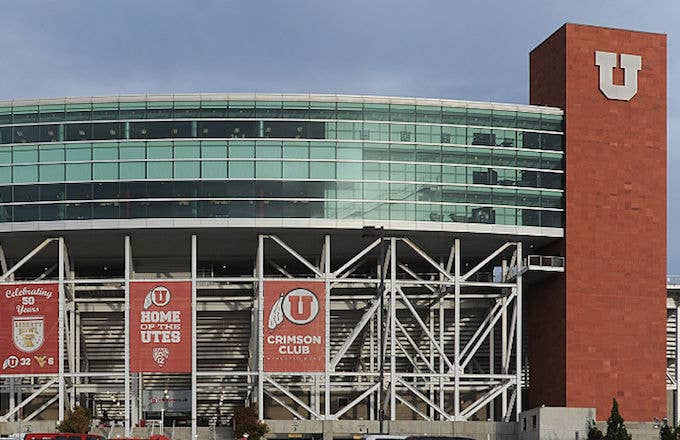 21-year-old University of Utah senior Lauren McCluskey was killed in a shooting on Monday night, according to a report from Sports Illustrated. The shooting took place outside of a dormitory on campus, and authorities say the suspected shooter has died from a self-inflicted gunshot wound.
McCluskey majored in communications and competed in track and field. Her body was found in a car, after campus police received a call about a possible parking lot abduction.
"Last night, the University of Utah lost one of our own," Utah's athletics director Mark Harlan said in a statement. "Senior track standout Lauren McCluskey was tragically killed in a senseless act. This news has shaken not only myself but our entire University of Utah athletics family to its core. We have university counselors and psychologists on standby to support Lauren's teammates, coaches, and friends. Our thoughts and prayers go out to her family and all of those dear to her."
The suspected shooter is 37-year-old Melvin Rowland. According to SI, Rowland was previously convicted of attempted forcible sex abuse and enticing a minor over the internet. He was released from the Utah State Prison in 2013. After finding McCluskey, authorities found Rowland dead inside of a church in downtown Salt Lake City.
Jill McCluskey tweeted a statement about her daughter's connection to Rowland, who she claims had a brief relationship with Lauren.
"It is with deepest sadness that we let you know that our daughter Lauren McCluskey, age 21, was the University of Utah student who was killed last night," she wrote. "Lauren previously dated her killer for about one month. He lied to her about his name, his age, and his criminal history. Lauren was informed by a friend about his criminal history, and she ended the relationship with her killer on October 9, 2018. He had borrowed her car, and she requested for the University of Utah police accompany her on October 10, 2018 to get the car back. She blocked his and his friends' phone numbers and complained to University of Utah police that she was being harassed."
Classes were canceled Tuesday, to "allow our campus community to grieve the senseless loss of this bright, young woman. We have made our counseling and support services available to students, staff and faculty." A vigil will be held for McCluskey on Wednesday.