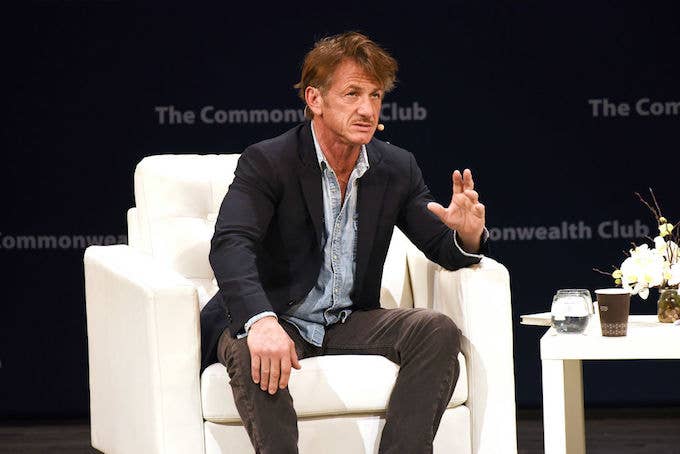 Prosecutors are trying to keep Sean Penn's 2016 Rolling Stone piece about Mexican drug lord Joaquín Guzmán, infamously known as El Chapo, out of his trial later this year according to a report from TMZ. They do, however, want to cherry pick pieces from the recording of Chapo's 2015 interview with Penn to use in the trial. The U.S. Attorney's Office filed a motion requesting that the judge allow them to use parts of the interview in their case.
According to the filing, they are trying to keep the entirety of the recorded interview and the Rolling Stone article out of the courtroom, including sections about Chapo's upbringing and family to prevent him from being viewed in a sympathetic light. The prosecution especially wants all editorial statements from Penn, including when he calls Chapo a "Robin Hood-like figure" and the true "president of Mexico," excluded as evidence. He also called Guzmán a "businessman" who "unlike many of his counterparts [does not] engage in gratuitous kidnapping and murder." Feds claim those statements are "irrelevant and unduly prejudicial, confusing, and misleading," in the filing, according to the New York Post.   
Prosecutors also want the video published by Rolling Stone alongside Penn's piece to be excluded, because they claim Chapo made several false statements in the video such as denying he was involved in the cartel and that he initiated violence.
Jury selection in Guzmán's trial will begin Sept. 5. Jurors are going to remain anonymous and be partially sequestered for during the trial.