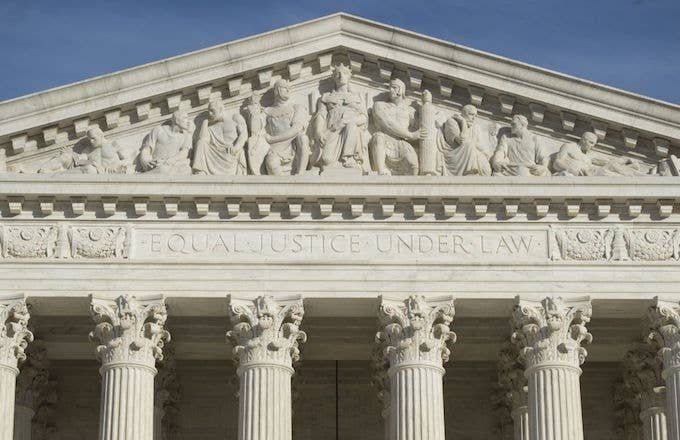 A Canadian couple with extreme Christian views has lost custody of their daughter in a battle where they used a stuffed toy lion as their lawyer, witness, and judge. According to the Vancouver Sun, the couple claimed the stuffed animal transmitted the word of God. They refused other legal council, arguing that Jesus Christ via the toy lion was sufficient for their case.
This strange case began back in November, when the Provincial Court of British Columbia declared the parents unfit and the then one-year-old girl in need of protection. The parents appealed the decision to the B.C. Supreme Court on the grounds that the case violated their Charter rights and discriminated against them as Christians.
The couple, who met in 2014 and married a year later, had unstable living and working arrangements thanks to their extreme views. Several churches even called police to remove the couple as they sought to "purge churches of evil influences." After the birth of their daughter, the couple was criminally charged for disturbing the peace at a church in West Kelowna, where they attempted to "cleanse demonic influences."
"It appears that, due to their strong religious beliefs, they are intolerant of those who do not espouse identical views. This includes other Christians," Justice Diane MacDonald wrote in her ruling.
In addition to the strange religious practices, the woman previously told a social worker her husband was abusive, sometimes choking her, beating her, and once tying her up and covering her mouth with tape. She also revealed to the social worker that "her husband grew up in a cult and believes sexual relations between children should be encouraged and that they 'role-play' sins where she plays the victim and he plays the perpetrator," according to the Sun. The woman later denied making those statements.
The couple refused all medical tests and procedures following their daughter's birth, including a hearing test, blood test, eye drops, and a vitamin K shot. The Ministry of Children and Family Development filed a complaint after the mother refused to have her daughter vaccinated.
The parents later refused legal aid when their custody case went to court. Instead they enlisted a stuffed lion and presented "speaking in tongues."
At the end of the case, a judge ruled in favor of the ministry. The parents claimed this infringed on their rights as Christians. "The parents obviously love their child and wish to raise her in their home with their Christian values," Judge MacDonald wrote. "It is clear that there was sufficient evidence before the trial judge to allow him to come to the conclusion that a continuing custody order was warranted in the circumstances."
The decision instead, MacDonald argued, was reached because of evidence of domestic violence, ignoring health case of the child, the mother's mental health, and the couple's inability to keep consistent work.