Trump's New Space Force Logo Is Eerily Similar to 'Star Trek' Logo and People Took Notice
Trump announced the addition of the United States Space Force to the country's military in December.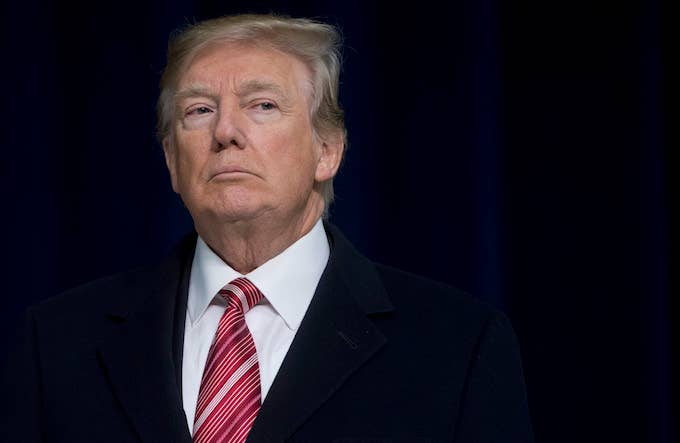 Getty
Image via Getty/SAUL LOEB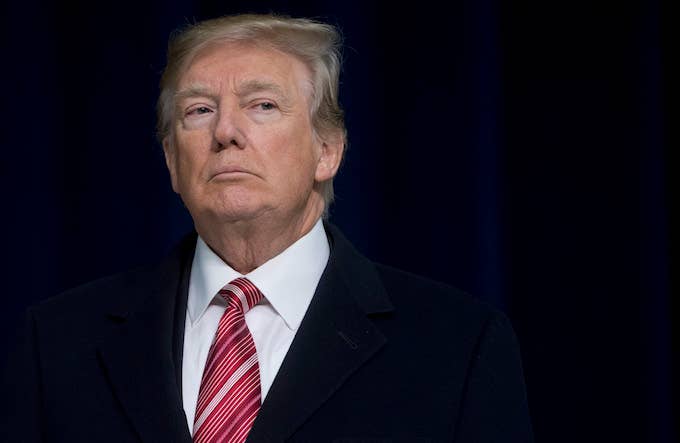 Trump has shared the new logo for the United States Space Force, which bears a close resemblance to the Star Trek logo. And yes, people took notice.
On Friday, he tweeted, "After consultation with our Great Military Leaders, designers, and others, I am pleased to present the new logo for the United States Space Force, the Sixth Branch of our Magnificent Military!"
The logo has stars, a comet, a globe, and a starship, and is emblazoned with the words, "United States Space Force" and "Department of The Air Force."
Of course, he was sufficiently roasted online, as people took shots at Trump for the similarities between the Space Force and Star Trek logos. Star Trek alum George Takei—who played Sulu—even got in on it, tweeting, "Ahem. We are expecting some royalties from this…"
However, someone did point out that the Space Force logo is very similar to the now-defunct Air Force Command logo. 
Trump announced the addition of the United States Space Force to the country's military in December. "With my signature today, you will witness the birth of the Space Force, and that will be now officially the sixth branch of the U.S. Armed Forces," Trump said during the event, where he signed the National Defense Authorization Act at Joint Base Andrews in Maryland. "The Space Force will help us deter aggression and control the ultimate high ground."