Sixth Person Dies From Mysterious Vaping-Related Illness
A Kansas man has died from a mysterious vaping-related illness that has been reported across 33 states.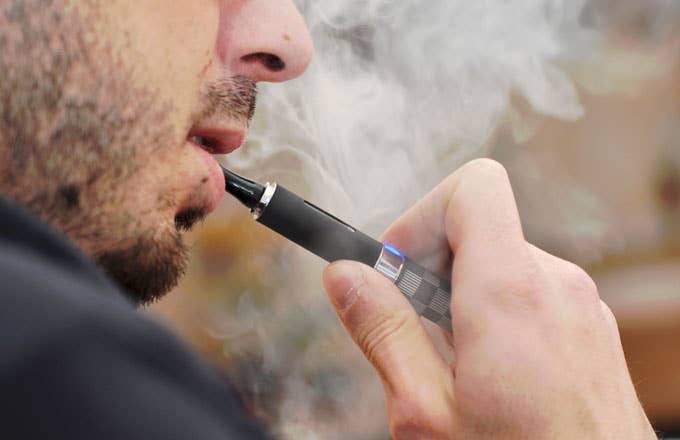 Getty
Image via Getty/Martina Paraninfi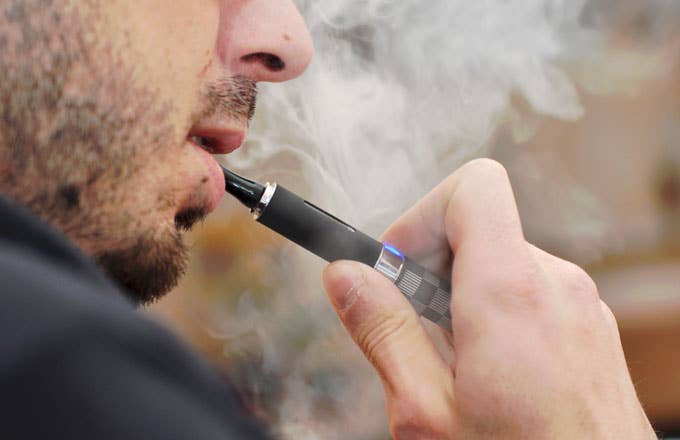 According to a press release from the Kansas Department of Health and Environment, a resident of the Sunflower State died from a mysterious lung disease that has been tied to vaping. The man's death is now at least the sixth that has been attributed to an outbreak which has made hundreds of others sick.
Officials say that the man, who was more than 50-years-old, had a history of underlying health issues. They add that he was hospitalized with symptoms that rapidly worsened. Unfortunately the release notes that it's not clear what products the man had used, and also that a national investigation is yet to yield a specific product linked to all of the cases.
Currently the Centers For Disease Control and Prevention are investigating roughly 450 potential instances of the severe lung disease, which they believe could be tied to vaping. These sick patients are spread out across 33 states, with the five previous deaths being reported in: California, Illinois, Indiana, Minnesota and Oregon. As for what to look for, symptoms include: shortness of breath, fever, cough, vomiting and diarrhea. While other patients have reported: headache, dizziness and chest pain.
Federal health officials are encouraging people to stop vaping until they discover the cause. And, on Wednesday, President Trump also called for a ban on thousands of e-cigarette flavors.
If that were to become reality, it's not yet clear if vaping companies would be able to take legal action against such a ban.