Samsung has lifted the curtain on its first bendable phone.
The tech giant debuted the Galaxy Fold on Wednesday during its highly anticipated Unpacked event in San Francisco. The device, which has been teased over years, will officially launch April 26 with a price starting at $1,980. Samsung confirmed the phone will feature a 7.3-inch Infinity Flex Display that allows users to fold the tablet-sized device to make it more compact. The Fold is also equipped with a dual battery system, a side fingerprint scanner, wireless power sharing, and six cameras: three rear lenses, two on the sides, and one on the cover.
"Today, Samsung is writing the next chapter in mobile innovation history by changing what's possible in a smartphone," said DJ Koh, President and CEO of IT & Mobile Communications Division, Samsung Electronics. "Galaxy Fold introduces a completely new category that unlocks new capabilities never seen before with our Infinity Flex Display. We created Galaxy Fold for those that want to experience what a premium foldable device can do, beyond the limitations of a traditional smartphone."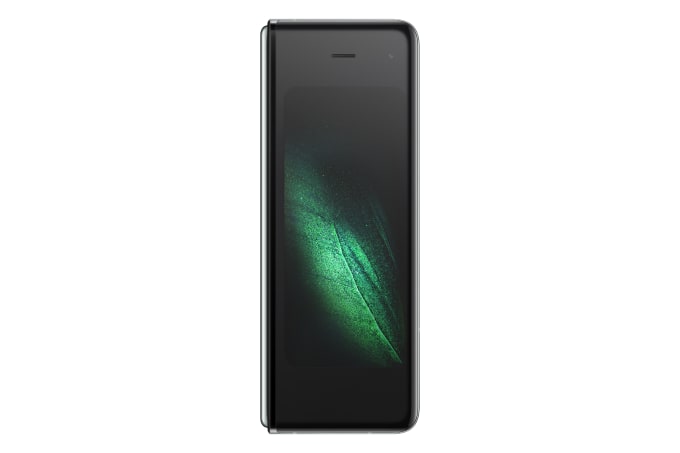 During the keynote event Wednesday, Samsung also introduced the Galaxy S10, Galaxy S10+, Galaxy S10 5G, and Galaxy S10e. The latter will feature full HD+ flat screen, while the other higher-end devices will have a Quad HD+ Curved Dynamic AMOLED display, which will result in vivid digital content. 
The Galaxy S10, Galaxy S10+, and Galaxy S10e will drop March 8 and cost $899, $999.99, and $749.99, respectively. Samsung has not announced the price for the Galaxy S10 5G, but it'll be available exclusively at Verizon Wireless in the first half of 2019. AT&T, Spectrum Mobile, Sprint, T-Mobile, and Xfinity Mobile will begin carrying the device sometime this summer.
"Galaxy S10 builds on that incredible legacy, and delivers breakthrough display, camera, and performance innovations," Koh said. "With four premium devices, each built for a unique consumer in mind, Samsung is leveraging a decade of industry leadership to usher in a new era of smartphone technology."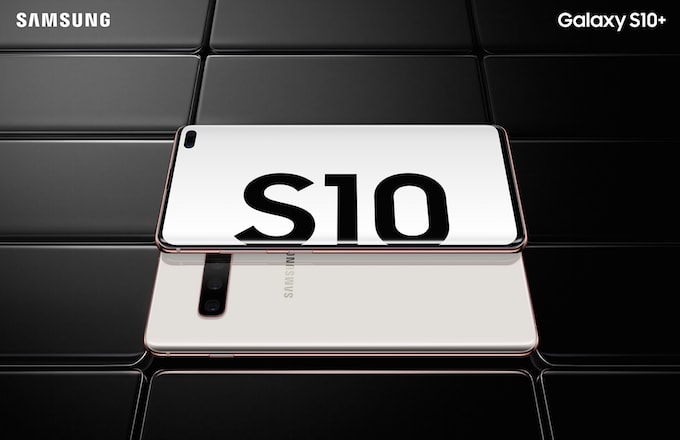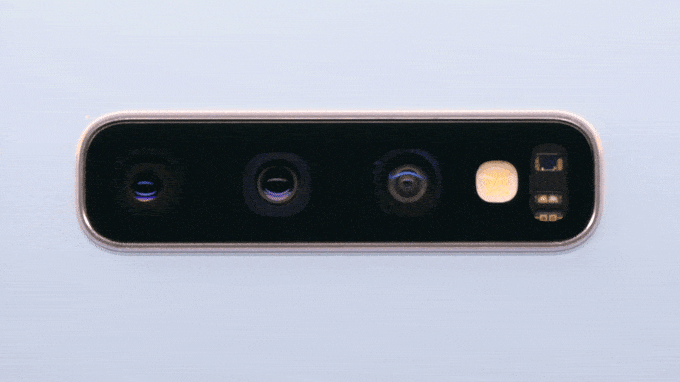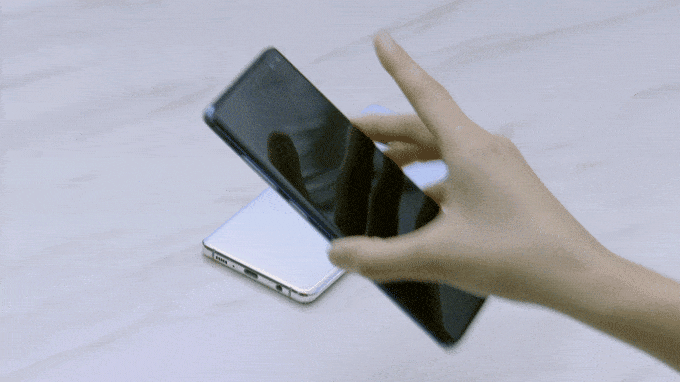 Samsung also debuted a line of wearbales that consists of the Galaxy Watch Active, the Galaxy Fit, and the cordless Galaxy Buds. The smartwatch ($199.99) and ear buds ($129.99) will arrive March 8, while the fitness tracker is expected to drop during the second quarter of 2019.