Health Department Bans CBD From New York City Bars and Restaurants
"I will follow up with the Department of Health," NYC Mayor Bill de Blasio said.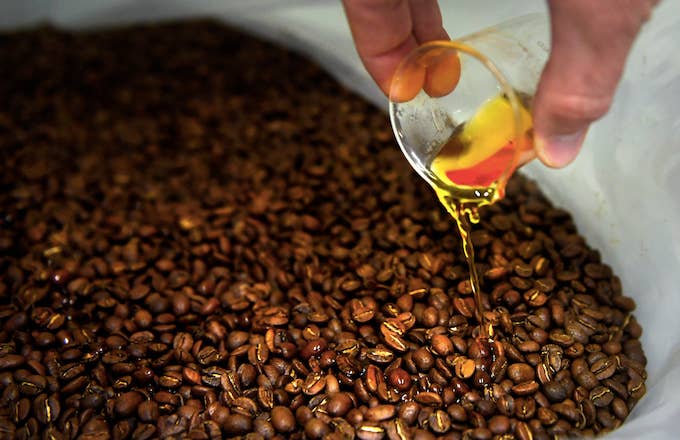 Getty
Image via Getty/Joe Amon/The Denver Post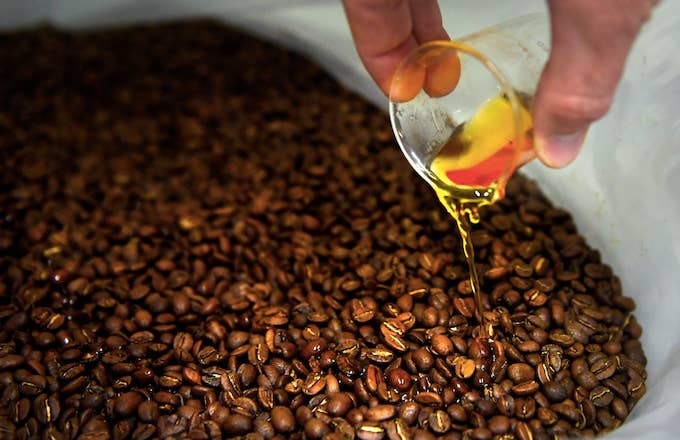 The NYC Department of Health is cracking down on the city's bars and eateries that serve edibles infused with cannabidiol—an active chemical ingredient produced by the cannabis plant.
According to Eater New York, DOH is prohibiting the sale of food and drinks containing CBD, despite the fact that it is legal. The office argues that the non-psychoactive chemical compound (meaning it can't get you high) is not considered a safe food additive and will, therefore, be banned until further notice.
"Restaurants in New York City are not permitted to add anything to food or drink that is not approved as safe to eat," a DOH spokesperson said in a statement. "The Health Department takes seriously its responsibility to protect New Yorkers' health. Until cannabidiol (CBD) is deemed safe as a food additive, the Department is ordering restaurants not to offer products containing CBD."
Five eateries have been ordered to stop selling CBD-laced menu items since the health department launched the embargo last month. Not only is the move expected to hurt restaurant profits, many suspect customers will suffer as well, as they use CBD products to help alleviate various ailments. 
"Oh, man," Caffeine Underground barista Lucas Mireles told the New York Post about the ban. "That's pretty disappointing. It really helps with social anxiety, physical pain and allows people not to have to resort to alcohol."
Although researchers are still trying to determine the effects of CBD, studies suggest it can treat epilepsy, reduce pain, inflammation, and anxiety, as well as prevent seizures. 
NYC Mayor Bill de Blasio briefly spoke about the embargo during an event in Brooklyn.
"I will follow up with the Department of Health," he said, according to the Post. "Look, the Department of Health is the gold standard for public health in this country and if they have a concern, I have a concern. I have not had this conversation with them directly."