'Black Panther Challenge' Is Giving Teachers a Chance to Educate Kids About the Movie
Black Panther Challenge is offering free resources to teachers about Marvel's latest film.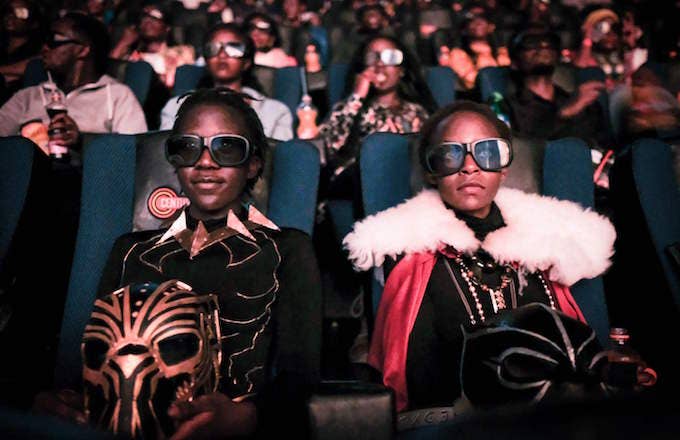 Getty
Image via Yasuyoshi Chiba/Getty Images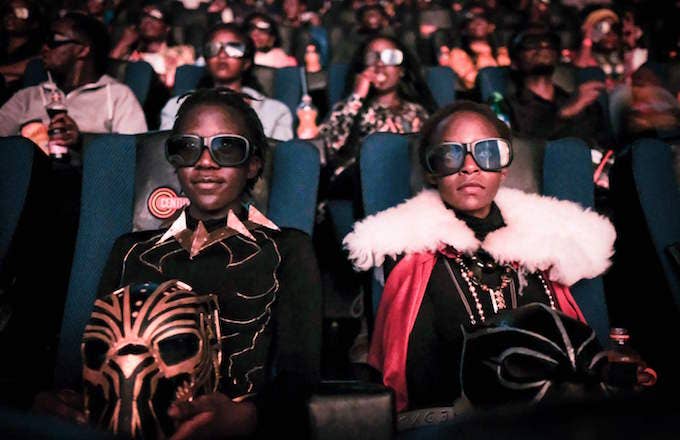 Black Panther Challenge wants to keep the conversation going on Marvel's latest film by providing teachers with discussion ideas, worksheets, and suggested reading lists.
The site, created by New York resident Frederick Joseph offers resources for kids, young adults, and adults to express their ideas about Black Panther.
For young kids (K-5), the site lets users download free coloring sheets for T'Challa, Shuri, and "Warrior," which looks mostly like Lupita Nyong'o character, Nakia, in the Dora Milaje armor. Young adults (grades 6-9) can also partake in a worksheet that teaches them how to write a movie review with questions like what scene would they add or change, and if they learned anything new from the film.
As for the high schoolers and above, the site offers short essay prompts to explore questions like "What do you think will happen if Wakanda opens it borders and assists other countries?", "Are there any parallels in history?", and "Is it the responsibility of Wakanda to aid other countries?" There's also a lesson on coltan, a metal found in the Congo that's used in PlayStations, cell phones, and more that's similar to Wakanda's vibranium.
The site also allows visitors to track crowdfunding initiatives across the country that are raising money for kids to see Black Panther. According to Joseph's GoFundMe page, they've raised over $400,000 so far over 400 different GoFundMe initiatives.
Check out the site here.