Today marks the end of the annual Consumer Electronics Show in Las Vegas. The week-long trade show transforms the Las Vegas Convention Center into a heaven for lovers of all things tech, with the biggest brands coming out to showcase all of the shit that will change your life in the next calendar year or so. It's been going down since 1967, and is the space where a number of the biggest innovations in electronics have debuted to the world, from the Blu-ray disc in 2004 to OLED display televisions in 2009 to 4K televisions in 2015.
This year, it looked shaky for CES attendees, as the power went out at the world's largest electronics convention on the second day of the Show, prompting #CESblackout to trend, and many jokes to be thrown.
One blown circuit breaker didn't stop the Consumer Electronics Show, though. Loads of dazzling pieces of tech, from drones to robots, were shown. For those of you who couldn't make it out to Las Vegas, we've sifted through the gear to bring you the very best announcements from CES 2018.
The shape of the future (of television)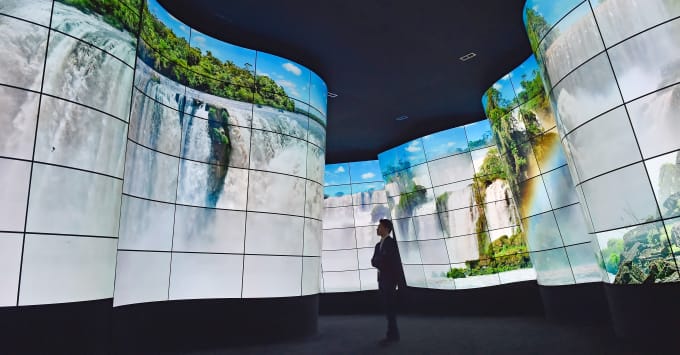 One of the wildest announcements comes from LG, who showed off a protoype for its rollable display televisions. Why yes, you could lowkey roll up your flat screen like you would a yoga mat. According to CNN, LG showcased a TV that "wraps around a metal cylinder, kind of like a window blind" at the press of a button (or, in one display, it will be able to disappear when not in use), allowing you to store it in a long box. The TVs are said to look like regular TVs, and on display was an 18" 4K OLED display TV with the tech. It sounds like this tech might be a while before seeing it in our homes at this time; LG is reportedly selling off the tech directly to manufacturers, who will then use it however they see fit in their own electronics. It would make moving that 42" TV much easier in the future, though.
"Hey Google, where can I stream Goodfellas?"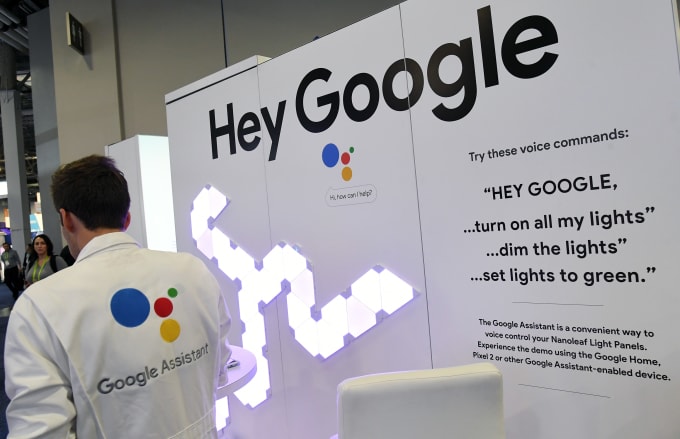 Speaking of televisions, one new advancement on display at CES 2018 is Google Assistant being added to smart TVs. While Roku TVs, and smart TVs in general, have been the wave for a few years, unless you have Apple TV (which has Siri built into it), you've needed to type in searches for whatever you're looking for. With Google Assistant or Amazon's Alexa being built-in to the next wave of TVs, cars, and other electronic devices, getting what you want will be as easy as shouting, "Hey Google." 
The smartphone for people who hate all of the smartphones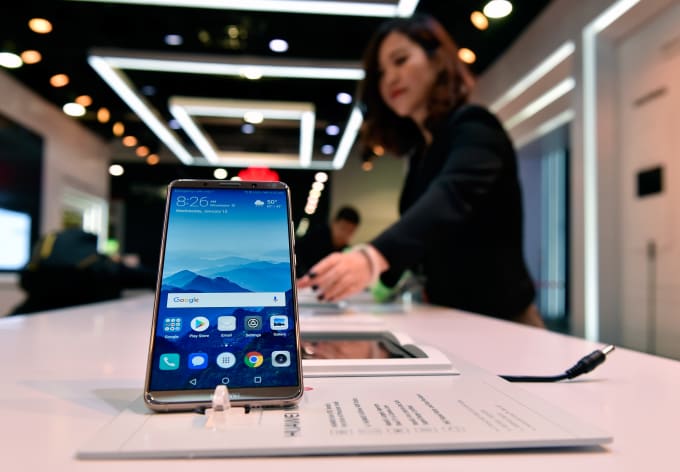 If you want a smartphone that holds today's tech but isn't carrying the Pixel, iPhone, or Note brands, Huawei showcased their Mate 10 Pro at CES 2018, and it looks like a solid rival to those other flagship devices. TechRadar is high on the Mate 10 Pro, which they say has a similar screen to the Pixel 2 XL and the iPhone X, with a camera that rivals the best of the iPhone 8 and Galaxy Note 8, with Android 8 (the latest Google OS) already loaded onto it. For space junkies, it also comes with 128 GB of storage, making it a monster for anyone looking to keep loads of photos, movies, and music on them.
Sounds great, right? Well do know that the Mate 10 Pro doesn't do wireless charging, which is the wave of the future, nor does it have a headphone jack or a microSD slot. Outside of those issues, it looks like a dynamic piece of hardware and will be releasing in the U.S. (pre-orders kick off on Feb. 4) for $799.
The robot for people who don't like dog shit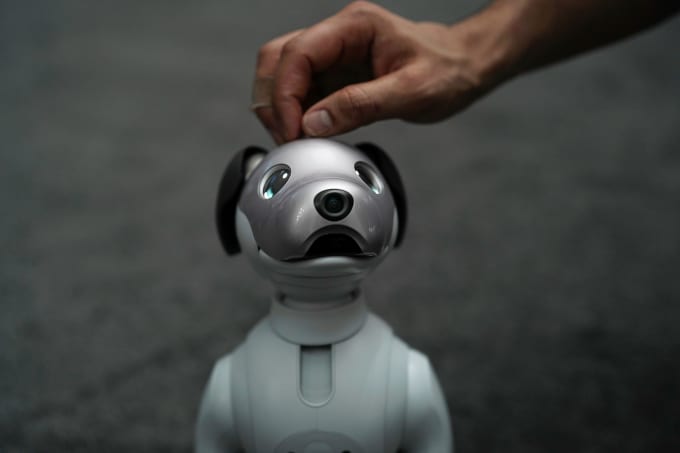 Are you one of those people who lives in an apartment complex that can't have pets, but REALLY wants to learn how to teach a dog tricks? Check out Sony's Aibo. While the first prototypes of Aibo have been around since 1998 and were on sale starting in 1999, this iteration is the first new Aibo that Sony is putting on the consumer market since 2005. With the advancements in artificial intelligence (thanks to Siri and Alexa), Sony decided to approach the new Aibo as one would approach a new puppy that needed to be trained. This is some like next-level Tamagatchi shit, or like having a baby without the labor pains or hospital bills. It has a number of cameras and sensors built in to help not just with recognition but also localization and its proximity to other objects. It even has a number of microphones and a motion detector built in. That's a lot of tech in a toy robot, and it even comes with a chew toy and pink ball.
Word is that through voice commands and an app, your Aibo (which can recognize up to five different people) can be trained to sit, speak, and respond to affection like a dog would do, with its accuracy depending on how well you train it. And think of the possibilities: Sony wants this to be a companion for the family, but you could even gift one to an elderly grandmother who might need a new friend.
The one major downside is that it's said to only have two hours of battery life, with an astonishing three-hours of charging time for a full recharge, but at a price point that's supposed to be under $2,000, this could be one of the hotter items for tech-loving futurists when it drops later this year.
Ultimately, there was a lot going down at CES 2018. All kinds of TVs, laptops, and other smart devices hit the market. These are the four ideas that truly got us jazzed about the future of tech in 2018 (and beyond). Now we just have to find a way to pay for all of this stuff.