Hillary Clinton's Popular Vote Lead Over Donald Trump Passes One Million
Hillary Clinton's lead over Donald Trump in the popular vote crosses one million.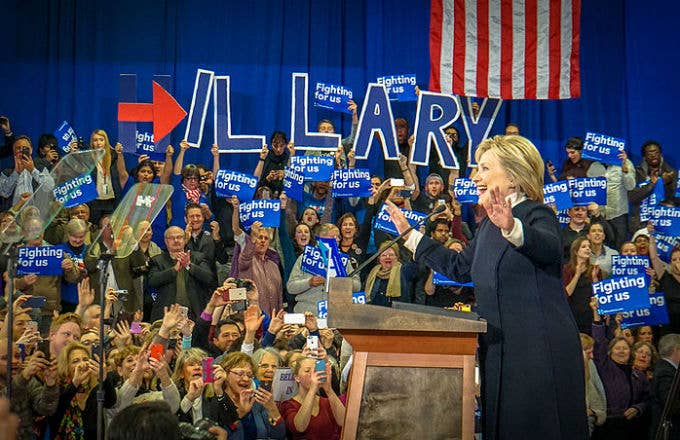 WikiCommons
Hillary Clinton on the campaign trail in New Hampshire Feb. 9, 2016.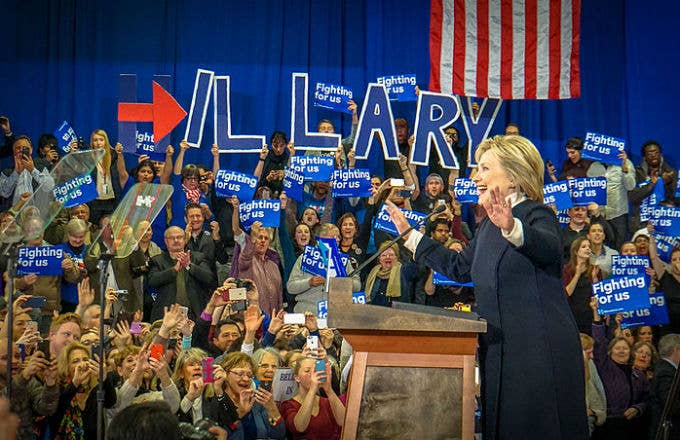 It's been one week since the end of the presidential election and votes are still being counted, widening Democratic nominee Hillary Clinton's popular vote lead over president-elect Donald Trump by over one million, reported Dave Wasserman of the nonpartisan Cook Political Report. Clinton's popular vote win has led to a petition asking the electoral college to vote Clinton into the presidency.
Wasserman reported Clinton leads Trump 62,132,876 votes to 61,079,988 as of Tuesday afternoon. Votes are still being counted in California, Washington, and Utah, according to the Daily Beast. President-elect Trump, who called the electoral college a "disaster for democracy" back in 2012, went on Twitter today to praise it effusively. Trump also said if the election was based on the popular vote, he would've campaigned more in New York and California, which he lost, and in Florida, which he won. 
While many still try to figure out Clinton's loss, the candidate herself has reportedly concluded FBI director James Comey publicly revisiting the issue of her emails just before election day—and not white women, Democratic National Committee leaks, or any of a list of other factors—ultimately cost her the Oval Office.