Hillary Clinton Thinks FBI Director James Comey Cost Her the Election
Hillary Clinton blames FBI director James Comey for her election loss, according to The New York Times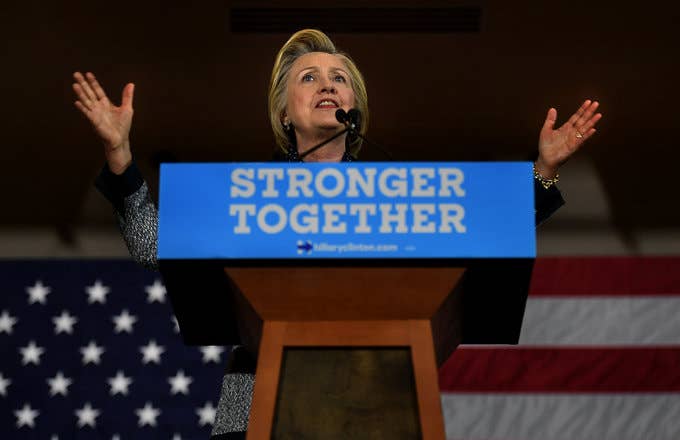 Getty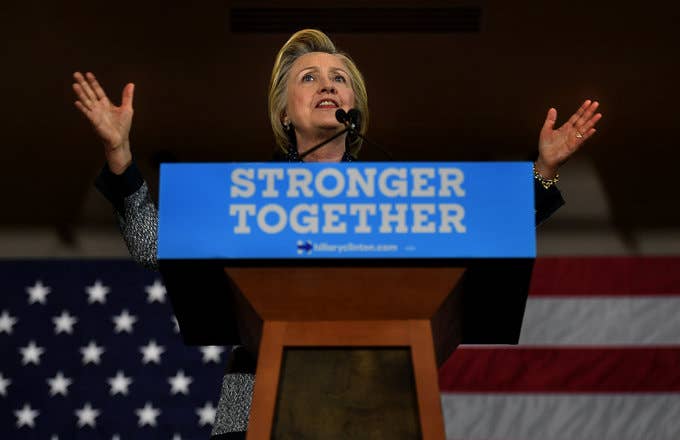 As the fallout from Tuesday's shocking election continues to reverberate throughout the country, people continue to search for the reasons for Donald Trump's stunning upset. Well, if you're Hillary Clinton, there's only one person to blame, and that person is FBI director James Comey.
On Saturday, Clinton held a conference call with her top campaign donors, in which she made it clear that the bombshell letter Comey wrote to Congress 11 days before the election—in which he announced that the FBI was taking another look at their investigation of Clinton's email server—was the death knell for her campaign.
"There are lots of reasons why an election like this is not successful," Clinton told her donors according to a report from the New York Times. "Our analysis is that Comey's letter raising doubts that were groundless, baseless, proven to be, stopped our momentum."
On the Sunday before the election, Comey did indeed announce that no charges would be pressed, but it was clear the damage had already been done. In a post-mortem memo drafted by the Clinton campaign, her team came to the conclusion that enthusiasm for their candidate had begun to fade after the letter, particularly in the upper Midwest. Clinton went on to lose in Wisconsin—a state that has voted for the Democratic candidate in every election since 1984—which essentially handed Trump the presidency.
Comey was widely criticized for his unprecedented move, and has kept an incredibly low profile since becoming one of the most hated men in America.