New studies pop up almost daily. Just ask John Oliver. But occasionally one study rises above the rest to deliver some truly promising developments for those currently seeking a partner for adult-oriented physical activities (i.e. sex, bills, permanent monotony, other adult stuff). Want to be more attractive, dudes? Apparently the first step toward attractiveness involves becoming a really good storyteller.
Renown pontificators who just so happen to be men will find plenty to love in the Personal Relationships-published findings, while women with a penchant for weaving a good tale will likely be super bummed.
Researchers John Donahue and Melanie Green conducted experiments in which the attractiveness of potential partners was rated based on photos and short bios in order to study how storytelling impacts one's perceived level of attractiveness to the opposite sex. As summarized by the British Psychological Society, a sharp narrative tongue can go a very long way in cultivating a dude's attractiveness:
John Donahue and Melanie Green ran experiments with US undergraduate samples (388 in total, 55 per cent women, two-thirds Caucasian, average age 20) who were asked to rate the attractiveness of a potential partner of the opposite sex based upon basic printed information. In the first experiment, participants received a photo and a short biography of a would-be partner which included information on their storytelling abilities. Participants in the strong storytelling condition, for example, heard that the person "often tells really good stories…he makes the characters and settings come alive."
There is, however, a slight catch. Not only is this pattern not present in women, it also strictly applies to potential pairings of the lifetime variety only:
Stronger female storytellers did not tempt male participants, nor did male raconteurs foster extra female interest in short-term dating. But women were more interested in talented male story-tellers as long-term partners. 
So what does it really take to become a supreme storyteller, the kind this study claims actually exists? Pro tip: The first step is ditching your old, tired, damn near unbearable story about that one time you swear you saw Ray Romano at Walmart because that shit is not compelling. According to this study's findings, "fluid" stories packed with "lively vocabulary" always win out in the end.
Now that top-shelf storytelling abilities have been semi-proven to be an attractive trait for men, it's safe to say that being a stand-up comedian is clearly the career path all men should follow. If that doesn't work out (spoiler: it won't), you can always just wait for the next study that semi-proves the exact opposite.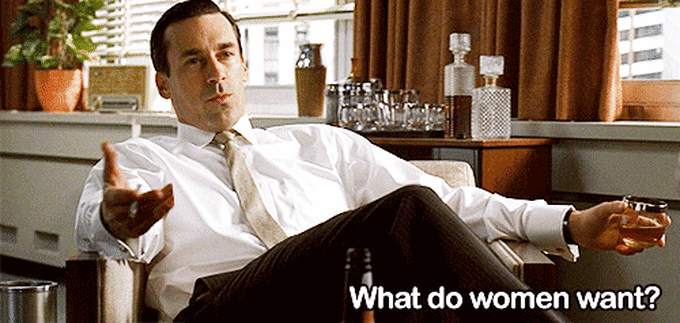 A representative for men did not immediately respond to Complex's request for comment, but we'll update this post when they tell us a good story.