Inauguration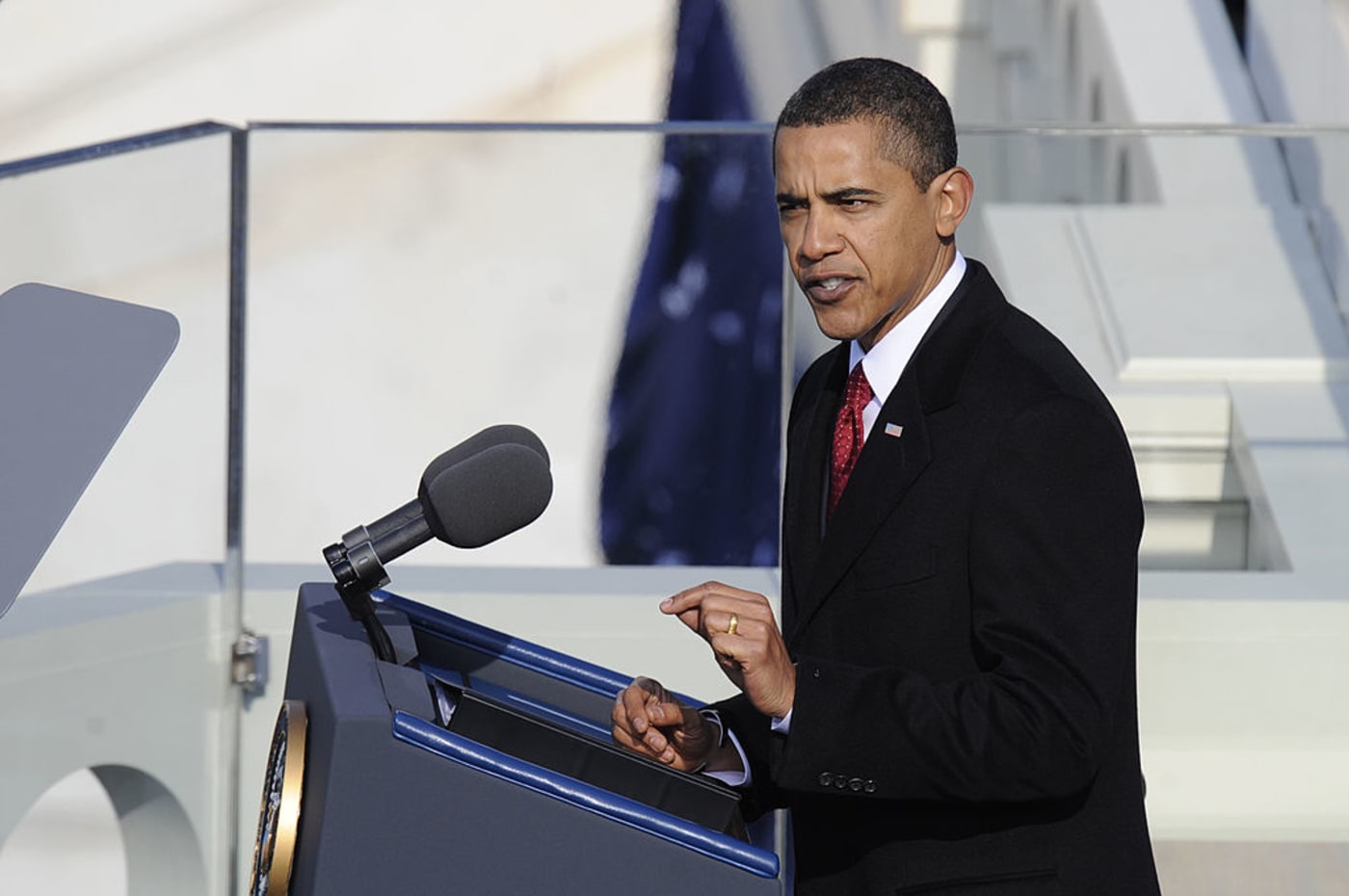 The Presidential Inauguration ceremonies are perhaps some of the most widely known of the numerous ceremonies held in the U.S. Capital. Every four years, the ceremony serves to mark the commencement of a new term of the new or returning President of the United States. Since 1937, the ceremony has taken place at noon on January 20, the first day of the new term. During the event, which takes place in Washington D.C., the President-Elect arrives at the White House and proceeds to the United States Capital with the incumbent president. At 12-noon, the new President takes the oath of office, typically administered by the chief justice of the United States, and then delivers the inaugural address. Delivered by the President-elect to inform the American people of his or her intentions as a leader of the United States, the initial inaugural address was a custom begun by former president George Washington in 1789. After being sworn into Office, he proceeded to read a speech before members of Congress and other dignitaries. Every president thereafter has continued to follow suit. 
It is customary for the President, Vice President, and their respective families, including leading members of the government and military, to join the inaugural parade, proceeding along Pennsylvania Avenue. The ceremonial festivities continue into both a black tie and white tie event known as the United States presidential inaugural ball, a gala event where musicians and artists commemorate the new Commander-in-Chief. During President Barack Obama's second inauguration ball in 2013, performers including Alicia Keys, John Legend, and Stevie Wonder took the stage to honor him at the beginning of his second term. 
Now, as Election Day steadily approaches, Democratic candidate Joe Biden and Republican candidate Donald Trump are vying for control over the White House and the country as a whole. Come this November, Americans will be faced with heading to the polls—whether via US postal service or otherwise—to find out which candidate will be honored on Inauguration Day.