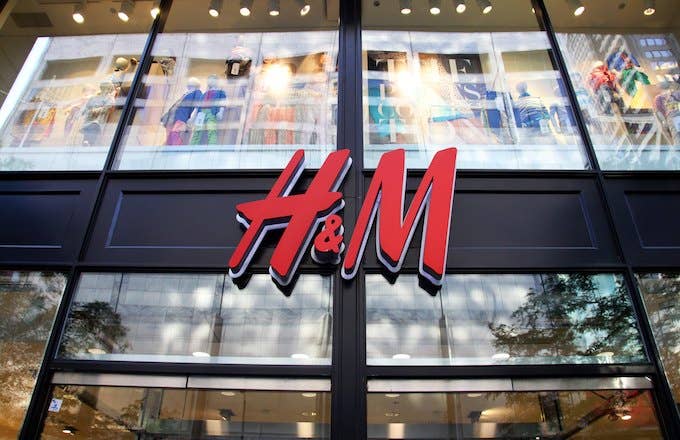 H&M is facing major backlash after the fashion brand showcased a black boy in hoodie that read "coolest monkey in the jungle." Naturally, many are calling it racially insensitive, at best, and racist, at worst.
Several celebrities including Diddy, T.I., and LeBron James, have since condemned the brand for the ad as well. The Weeknd, who released a collaboration with H&M last year, also tweeted that he will be cutting ties with the company.
The clothing brand has since issued an apology and announced plans to pull the hoodie from its shelves. But many are still calling on others to boycott  by citing that it's bad enough that it happened in the first place. Some of the protestors are using art to voice their disapproval by remixing the controversial hoodie with their own versions. In some alternative designs, the artists replaced racially insensitive words with "amazing black boy," "coolest king in the world," "king of the jungle," or simply a crown. There's also a pink hoodie with the words "coolest queen of the world." Another artist took a play from Jay Z's "The Story of O.J." by placing "still a nigga" on the green hoodie. In the Instagram post, the artist stated that despite the apology and backlash, H&M will still "view us as a Ni**a."
Peep the artwork below.