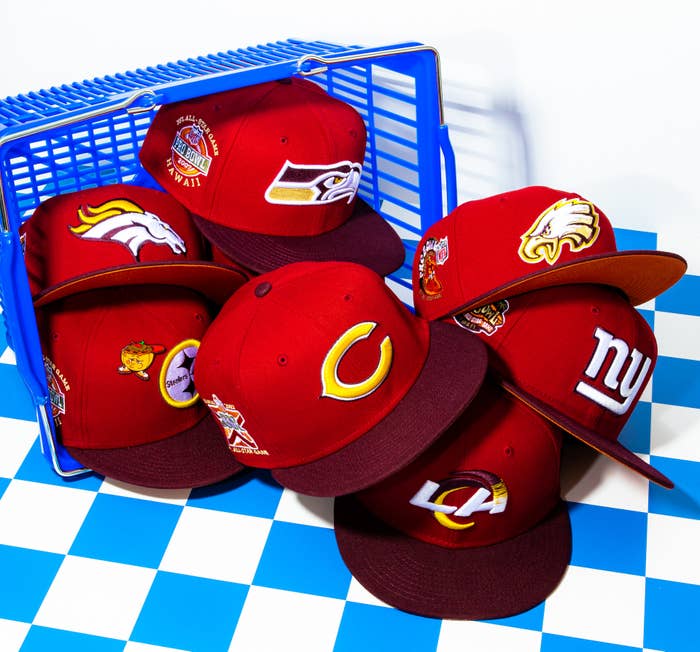 Hat Club will be hosting its latest activation, Hat Club Super Mart during the Super Bowl weekend in Phoenix, Arizona.
The event will be open from Feb. 9 to Feb. 11, in the days leading up to Super Bowl LVII. Customers will be able to shop at the activation, where an assortment of exclusive NFL and MLB products will be available, as well as drops with Cereal Milk, Ice Cream, and collaborations with Campbell's® Chunky® Soup and DeAndre Hopkins of the Phoenix Cardinals. Marshawn Lynch and Kayvon Thibodeaux are also set to make appearances.
"When we envisioned our involvement at the Super Bowl, all we could think of was a giant cereal bowl and what could go inside it," Andrew Stachel, Head of Creative at Hat Club, said in a press release. "Cereal, Ice Cream, Soup—all of which have been transformed into headwear collections available at our Super Mart. We are excited to bring this playful interpretation to the biggest moment in American sports culture."
Check out some of the pieces that will be available at Hat Club's activation below. Visit Hat Club's website for more information about Super Mart.