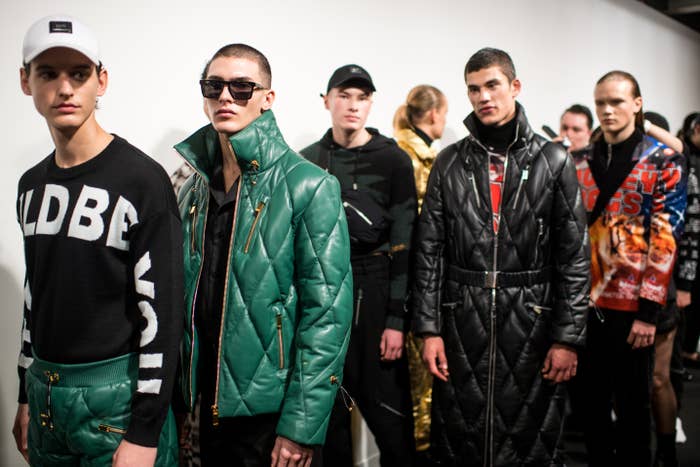 Blood Brother looks into the instant lifestyle promised by Camelot & The National Lottery for their AW18 collection aptly named "It Could Be You". 
In an era of instant-gratification, the lottery further creates the ideal of get-rich-quick escapism. Blood Brother reflects this loaded expectancy through their AW18 offering. 
Graphic prints standout as a key feature of the collection, featuring scratch cards, player receipts, and symbols of ostentatious success such as 'Money Bags'. 
A lifestyle of access sits central to the collection, with references to 80's ski wear, exotic animals, 'new money' style icons, and more. 
A strong range of apparel is finished with a selection of glasses with a focus on vintage frames with a retro feel. Blood Brother has also worked exclusively alongside Jimmy Choo to create four footwear silhouettes to complete each look. 
Take a look at backstage shots of the Blood Brother LFWM show below.