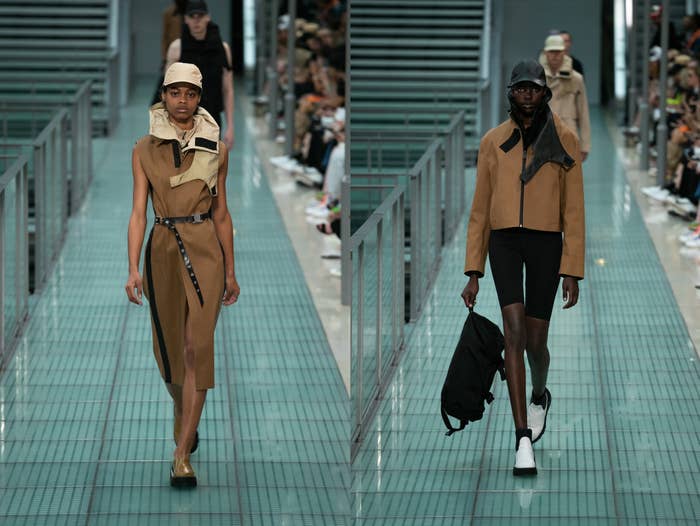 Matthew Williams ushers in the fourth iteration of 1017 ALYX 9SM x Mackintosh for Spring/Summer 2020. 
Making its debut at the 1017 ALYX 9SM Spring/Summer 2020 show, Mackintosh x ALYX continues to explorer designer Matthew Williams' exploration of rubberized bonded cotton, birthed during a visit to Mackintosh's Glaswegian factory. Maintaining the pace of previous collection's, the collaboration pushes the boundaries of technical fabrication with a distinctive ALYX edge, focusing on distrinctive archetypal Mackintosh outerwear silhouettes updated with exaggerated shapes. On offer is a series of six concise pieces - the Stazione Long Coat, Zip-Front Jacket, Stazione Short Jacket, Anthracite Long Vest, Simulation hoodie, and rollercoaster belt - featuring the brand's signature, iconic buckle hardware throughout. 
The 1017 ALYX 9SM x Mackintosh Spring/Summer 2020 collection is available now via the ALYX online store.