Hype Williams' impact is undeniable. He's responsible for countless visuals that helped define aesthetics for an entire generation. Missy Elliott staring into a fisheye lens in her bubble jumpsuit and bug-eyed shades in "The Rain (Supa Dupa Fly)." Nas and Diddy dancing on the roof of a corner store in "Hate Me Now." These are just two examples from the long list of memorable imagery Hype Williams has contributed across his 30-plus-year career. 
But Williams' latest partner isn't someone you'd immediately think of. It isn't a current-day artist or one of his go-to collaborators. It's a legend from a different field. Tom Brady tapped Williams to execute the visual campaign for his BRADY Golf collection that debuted this morning. While the photos may come across as more subtle than the trademark visuals Williams is known for, most feature crispy white or black background, he was trying to try to make these athletes look like superheroes. The image maker says Brady was very receptive of his artistic vision. He wanted to go beyond just creating images for the sake of selling product. 
"I just felt like with this campaign I wanted to be able to do that for younger consumers, that same feeling that I felt when I used to look at those photographs of Heisman trophy winners. They just felt like superheroes to me. So I tried to take that approach with Tom," Williams tells Complex. "I'm lucky that he just let me do it. He didn't push back. It was really more about how I felt about the pictures I was taking."
And this is just the beginning. Williams says that the second part of campaign that rolls out later this year, "might be one of the biggest things I've done in my career." Ahead of the launch of BRADY Golf, we had a chance to speak with Williams about his newest campaign. He also talked on why the "Big Pimpin" video is still one of his most memorable, the legacy of his first and only feature film Belly, why he feels music videos are becoming a lost art form, and more. 
(This interview has been edited and condensed for clarity.)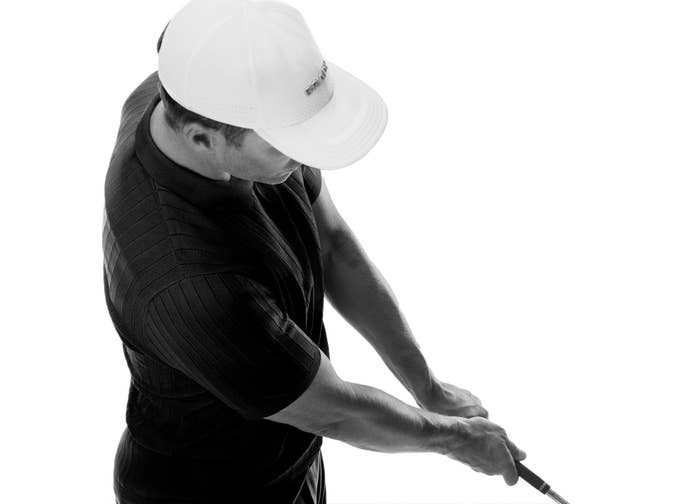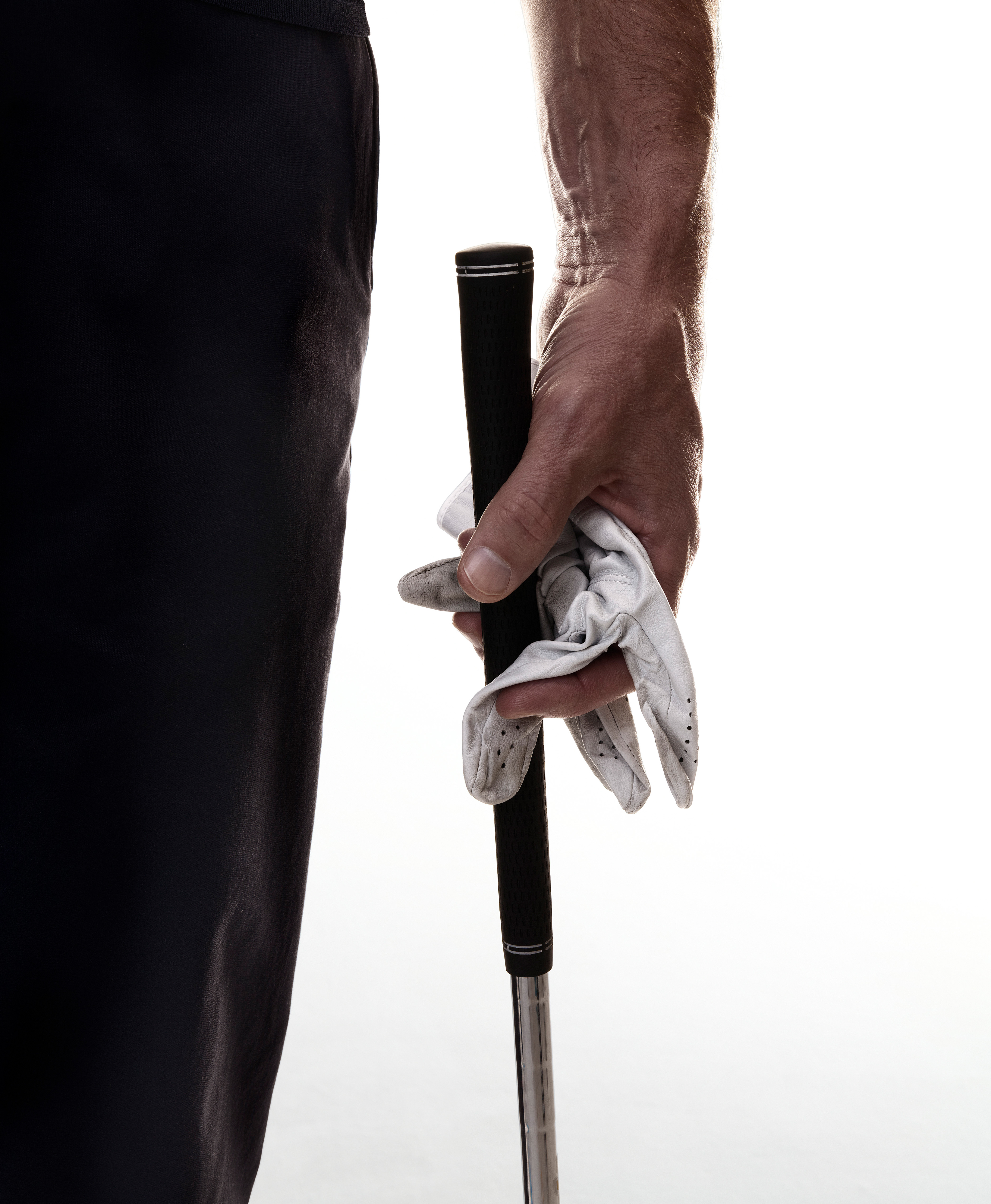 You've directed countless iconic videos in your career. Is there a video from your career that still resonates the most with you today? 

We shot a music video for Jay-Z in 1999 called "Big Pimpin" and "Big Pimpin" was one of those things that happened very organically. Hov at the time didn't know which way he was going creatively. So he just turned it over to me and I came up with an idea, he and I did. We closed a very big fashion event at the turn of the year right around when we did the video and I just told him the idea to go to Trinidad and shoot the thing. And I have to say, it was one of those memories that goes past the visual. Whatever the video is, it wound up being, it was nothing compared to the experience of accomplishing it. Most of the time we would just shoot for a small part of the day and we were there for a good week. And then the rest of the time was us, in my mind as a filmmaker and a director, setting the tone for how everyone felt about what they were doing, the work that we were doing. But to the outsider, it might have just looked like a drunken mess. But there was a design to it. None of those people had been to Carnival before. And Carnival in Trinidad is unbelievable. But if you go back then, that was a long time ago, so Carnival was really raw and really special. And we captured it and married it to a Jay-Z song. So if you are asking me, that's my favorite because no one thought it was gonna be a work of art. Like they just thought we were down there just wasted, drunk and high all the time just going crazy. But the film quality from "Big Pimpin," if you look at it, it's pretty special. It's one of those moments where we were able to capture Carnival before people even knew what Carnival was about if you weren't from the Caribbean.
Another reason why it's important and relevant to what we're doing now, "Big Pimpin" was the first step that Jay-Z took into lifestyle branding. "Big Pimpin" was the video that launched Rocawear, which was his clothing company at the time. That was the moment where we literally were able to marry this high, high end lifestyle with the boat and sailing in the Caribbean with what they were about to do as a brand. And if you look at it from that point on, Jay's whole career took a different turn as it relates to branding.
You mentioned Jay-Z. With this campaign, you're working with another legend in Tom Brady. The list goes on. Is there someone that you would love to do something with that you haven't had a chance to yet? What about that person inspires you to create?

Someone I would wanna work with now, you'll probably think this is crazy, but I actually like Doja Cat. The reason why is because she's special. She has a lot more to offer the world as an artist. I've seen this a million times and her visuals are fantastic. What she does musically and image wise is fantastic. And there's a whole nother level waiting for her to accomplish. I never thought I'd see that again, someone like her who could push it past where it already was and is. She would be the one that I would pick.
Your work over the years was really pivotal in making hip-hop videos a serious art form. It really added another dimension to that space. Are you still keeping a close eye on today's music videos? If so, are there any directors or any styles that catch your eye?

I'm a big music fan. I can't say I'm a huge fan of the current state of visual music. But like I said, people like Doja Cat, The Weeknd, Travis [Scott], they give us hope. Because they want to go further and they're pushing the boundaries. But as a whole, I hate to say it, but I feel like it's a lost art form a little bit. When I was doing it, guys like David Fincher and Stéphane Sednaoui, Jean-Paul Goude, Jean-Baptiste Mondino, these guys put their life into the work and it happened to be a video. It wasn't a difference between a painting and a video or a sonnet and a video. Everyone was just artists. I don't know if those art sensibilities still exist, at least for me. 
Last week, Buzzfeed put a thing out out of the blue, "Hype Williams is the greatest music video director of all time. And here's why." They put a list together. When someone sent me that I felt like, that must mean something that it still comes up. There should be millions of young Hype Williams people that they're talking about, not me. I feel like there's something missing in the art world connection in music videos in particular that wasn't there when I was coming up. And maybe it's 'cause it's digital now, I don't know. But those guys who were doing it before me really took it seriously artistically. 
You mentioned Supreme earlier, they paid homage to Belly with some apparel last year. What are your thoughts on seeing that film become this cult classic that is still celebrated as much as it is today?

I've worked with Supreme for quite a few years. So I knew what their intentions were with Belly three or four years ago. We're very close. The idea of that drop happening, it was just a shock compared to what I know about Lionsgate as a studio and what they would and would not champion. But Supreme had reached out to [Nas, DMX, and I] years ago about doing it. So we were kind of always on board. As far as the movie, it's my only feature film and it was X's first feature film. I felt a little sad that a studio like Lionsgate hasn't gone further to embrace this cult thing that happened with it. I feel like if I was Scorsese and X was DeNiro, they would have took a different approach with DeNiro's first film, you know? If [Belly] was looked at as that level of film from the studio, they would do more to appreciate it. They haven't done anything. When X passed, they did absolutely nothing. I was really bitter about that actually.
You've directed so many memorable music videos that people still celebrate. On your Instagram page you're always posting these moments from old shoots and it's a very nostalgic sort of thing to scroll through. So if I rattle off a few videos, are you able to just give me the first memories that come to mind from that particular shoot? 

Sure. And just so you know, the nostalgia thing was not planned. I have not been involved with social media ever in my life. My first ever step into social media was in 2019 with Instagram. I had to go to Wall Street Journal. I was presenting an Innovator Award and they thought it was relevant that I should have a social media platform. So I had heard everyone talk about Instagram and how important it was, but I didn't know anything about it. I never had a Facebook page, never had any of those things. The first thing I thought to do was to just upload things that I knew people hadn't seen before. That's why I was telling you about the still photography 'cause that's where it started for me in 2019 on Instagram. And it became like this big nostalgia site, but it wasn't intentional.
So the first video I wanted to bring up is one I've seen you recently post about, "California Love."

It was 1995. Dre and Jada Pinkett were slated to shoot a video off of a treatment that she wrote, but she backed out of it at the last minute for whatever reason. I don't know what the reason was. But they needed me to help do the video. So I kind of just stepped into "California Love" and made it my own by turning it into what it wound up being. But that was the real truth of it. It was Jada's content. Dr. Dre and Jada were very close and she was meant to be the director.
The next one I wanted to bring up is Missy's "The Rain" video. 

That was '97. It might have been 1998. But she was a very popular, underground rapper, similar to what Coi Leray is now. Everybody knew who she was, but her image was very one beat. It was just like, she's from the hood from the South. And I wanted to expand upon that. So I went to her record label head Sylvia Rhone, a very smart woman who in my life has given me more than a few opportunities to make a difference. And I approached her with this idea of approaching Missy like the new Grace Jones. Everyone in the room was very against it, except for Sylvia. Sylvia rolled the dice and she was like, "Yo, we believe in Hype's vision." That was how we got "The Rain" video done.
The next one is a bit of a newer one, the stop motion video for "90210."

I'm gonna say that was 2016. I got the opportunity to meet Travis through Puff. He wasn't a name at the time. That Rodeo album is really what rocket launched Travis. At the time, he had just performed on Jimmy Kimmel. I think it was Jimmy Kimmel. Literally the next day, that's how we met. He asked if I wanted to ever work with him and I told him I would do this song. And it was his initial idea. He wanted the video to be stop motion. That's all he had. And he told me a story of his stop motion dream. And from that story, I went and shot the whole video myself. That literally took me, using steel cameras, probably 12 weeks to shoot or something like that. I think people really appreciate that video.
To wrap up here, what excites you still? How do you determine what projects you want to take on and put your energy towards at this point in your career?

It's just film and television. I'm really excited about the film and television projects that I have coming up. I have a very big docu-series coming out next year that I think speaks volumes about what I've been able to accomplish in the music business for 30 years. So by doing visuals for 30 years in this space, I just felt it was important to give it all to people in its proper context and say goodbye to it that way. And then moving forward, everything about film and television excites me, just the possibilities of what hasn't been done yet.