Looks Like The Hill-Side Will Host a Weekend Event With Pop Up Flea in NYC
Could be. Who knows.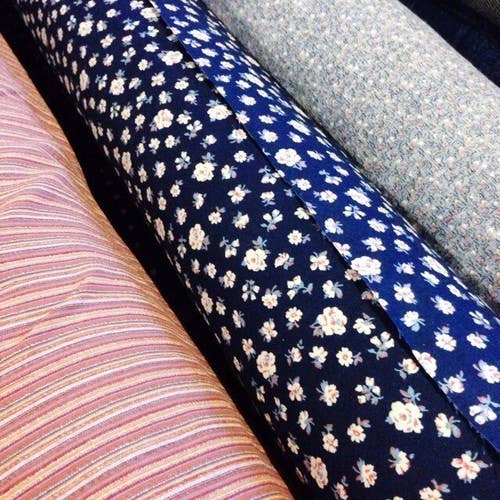 Image via The Hill-Side Instagram
The Hill-Side just announced via Instagram that it might be teaming up with Pop Up Flea, a weekend shop that sells a range of both new and vintage menswear goods from Red Wing, Aether, General Knot and more, in a select few cities.
"We can't say anything just yet, but expect some news in a few days about our @pop_up_flea project," Hill-Side posted online, Sunday.
Ooh. Cryptic. Meanwhile, Pop Up Flea posted on its own Instagram that it'd be returning to New York City next weekend, after wrapping up their October store in London.
"Back in the Big Apple," Pop Up Flea wrote. "See you next weekend at #PUFNYC."
Seems like the brand owned by brothers Emile and Sandy Corsillo, who also founded Hickoree's Hard Goods, will be featured in the shop who's motto is, "get handsome." Hill-Side's brightly colored plaid ties and Bossa Nova pocket square prints will fit in just fine next to the vintage wears featured at Pop Up Flea.
[via The Hill-Side]