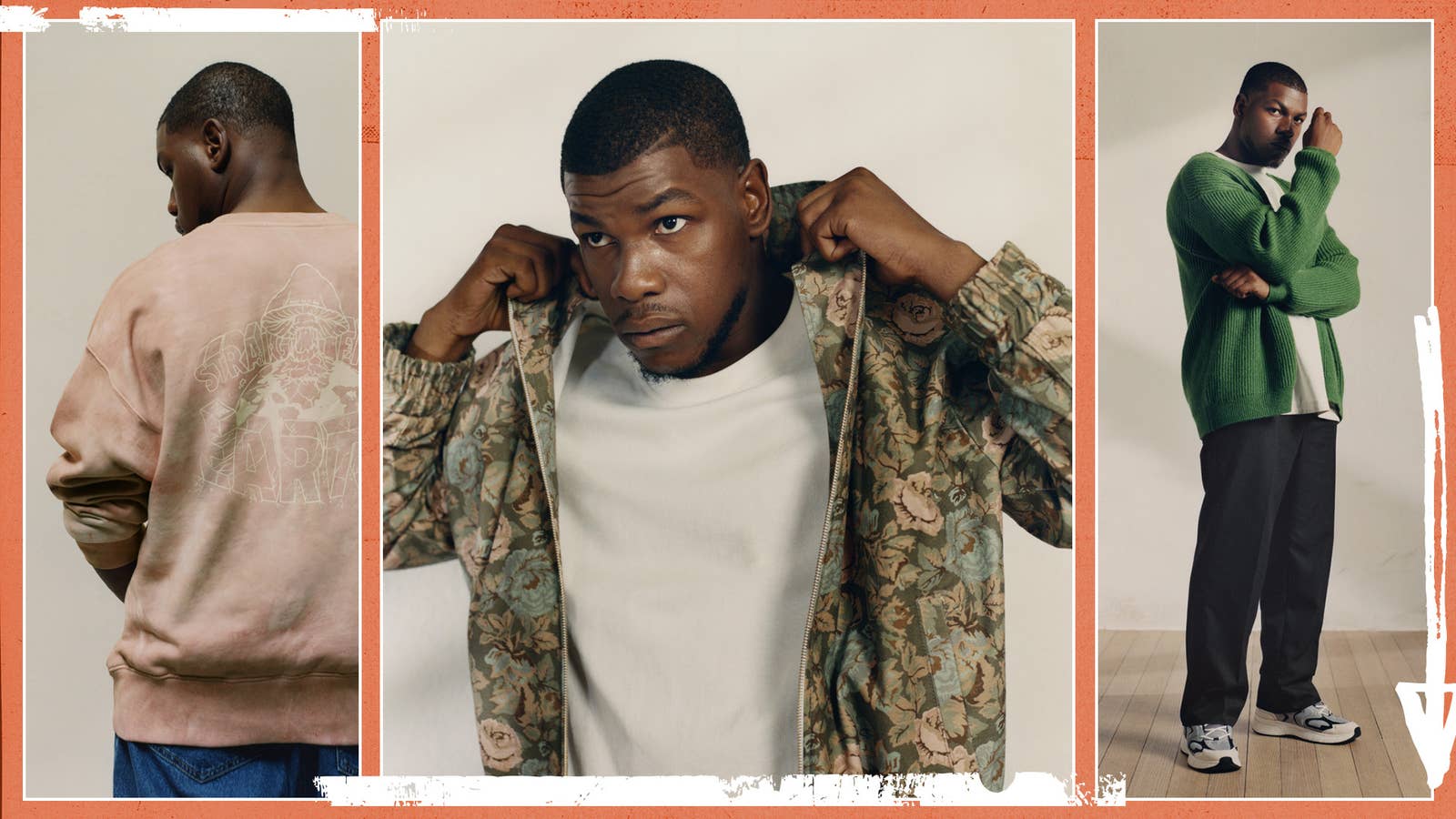 Actor John Boyega may be known for playing out-of-this-world characters, but offscreen he's a force in fashion. Today, the Londoner releases his H&M Edition by John Boyega collection online and in select stores.
Boyega's fall collection with H&M is a standout menswear line featuring floral prints, tie-dye patterns, and more. But bold designs aside, the clothing also makes a sustainable fashion statement. The line offers a puffer jacket created with Vegea, a vegan alternative to leather made partly out of waste from the wine industry. On top of that, Boyega's collection includes fall staple pieces constructed with organic cotton, recycled denim, and other sustainable textiles.
"I'm excited to collaborate with H&M on a collection that aligns my passions with purpose," Boyega says. "Sustainability to me, means thinking about longevity for the benefit of those coming after us. This collaboration has already birthed opportunities for fresh dynamic creatives. Two birds with one stone." 
Scroll on for a closer look at the collaboration along with the cool and comfy ways Boyega rocks his own collection below. 
Fall Flowers