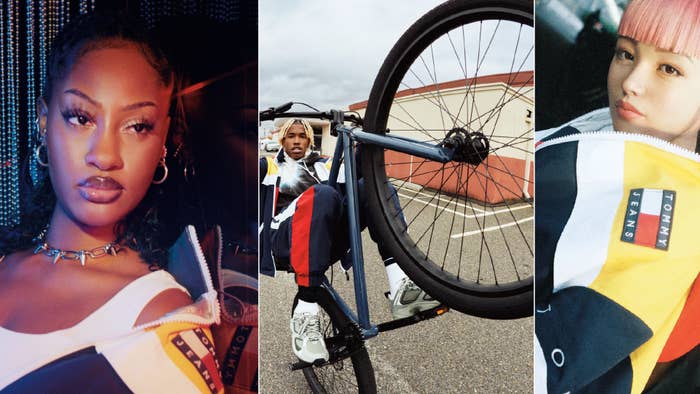 Are you tired of the same old fits? For those of you in a style rut, look to Tommy Jeans' latest three-part "Play to Progress" campaign starring Nigerian singer TEMS, virtual style star imma, and BMX-er Rayshawn Isaiah Washington, AKA BikeLifeRex, for major inspiration. 
"How do you live if you can't take risks, how do you learn?," TEMS says in the campaign video. "There is no learning without curiosity." 
Tommy Jeans brought these three innovators together with the hopes of encouraging its community to break from the norm and try new things. The story starts with the company's strong connection to music and culture, as the first chapter dives into TEMS' daring career. She revealed that she got to where she is today by experimenting and putting herself out there with her own Afrobeats.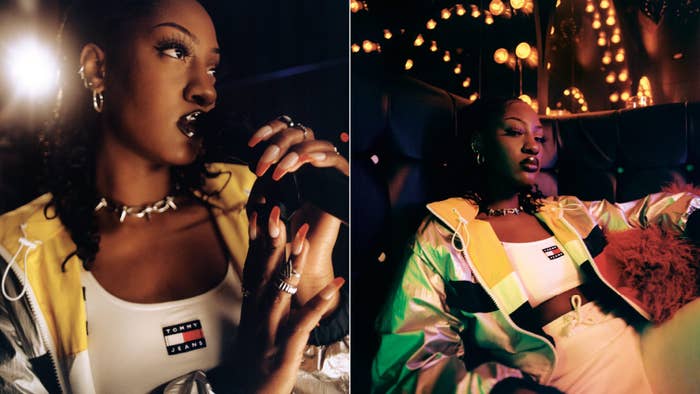 "Learning to find what your own stance is in life evolves your creativity. That's freedom," she shares in a statement. "I was tired of waiting for help. So, I taught myself the production skills I needed to make a song. Only I have the power to change my fate." 
Things continue with street style photography of Asia's first hyper-realistic CGI model imma, pushing viewers to blur the line between the digital and physical worlds. This partnership redefined creativity as imma showed off the endless possibilities in fashion via the metaverse and social media.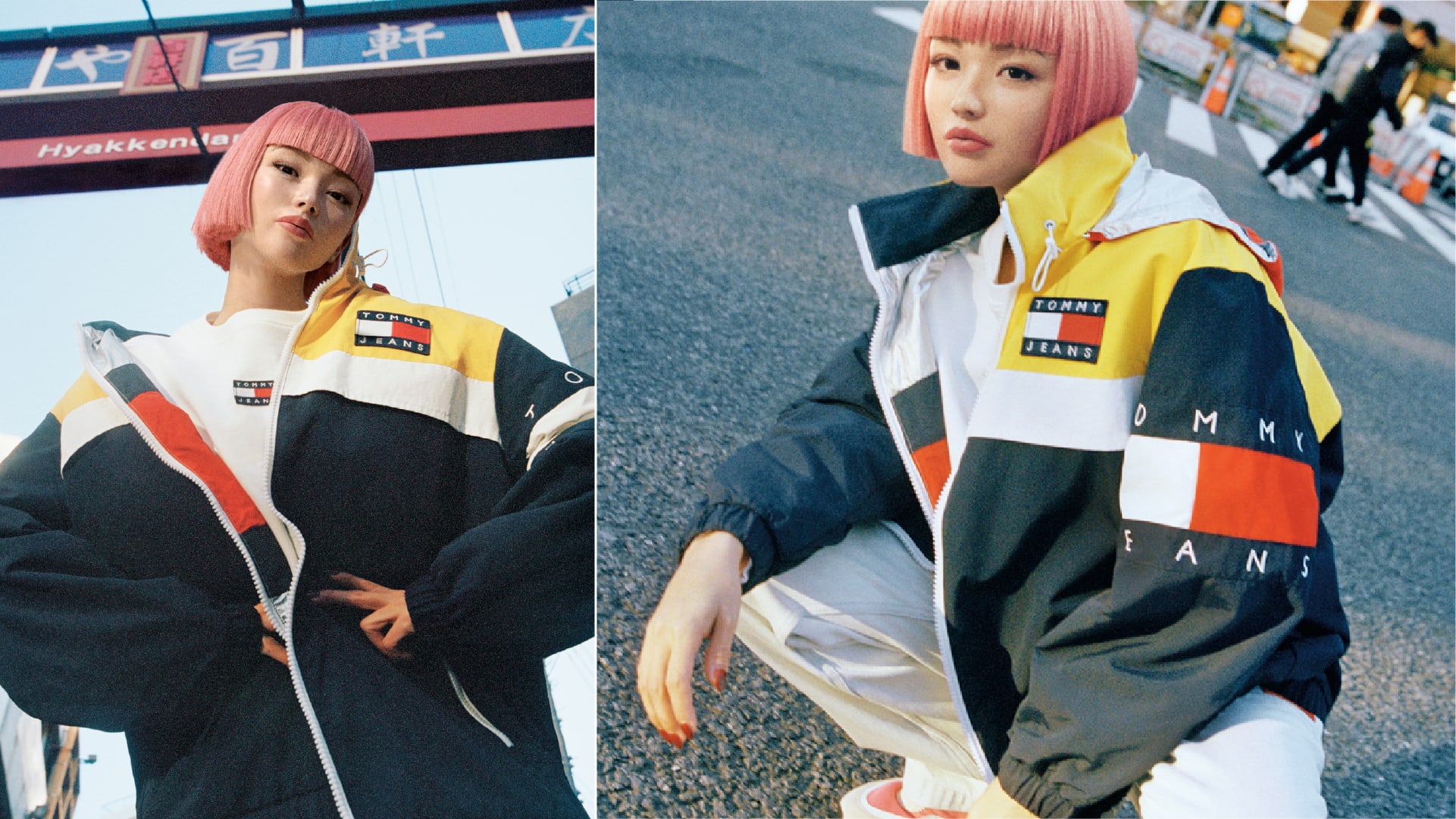 To keep proving the sky's the limit for creatives, Philly's BikeLifeRex and his crew also come in hot with impressive, head-turning tricks. Action aside, the heart of his involvement is all about community, because you can't progress alone. BikeLifeRex also serves as a mentor for local youth by offering a safe space for everyone to come together and have fun.
And they do it all in denim that includes Tommy Jeans' new Denim Progressed initiative, a program championing next-level sustainability with recycled material to help save soil and circular denim. Up top, the trio rock the standout Chicago reversible windbreaker featuring the brand's well-known color blocking design. 
All that said, don't wait until next season to take a chance in life and with your style. Channel Tommy Jeans and act now.