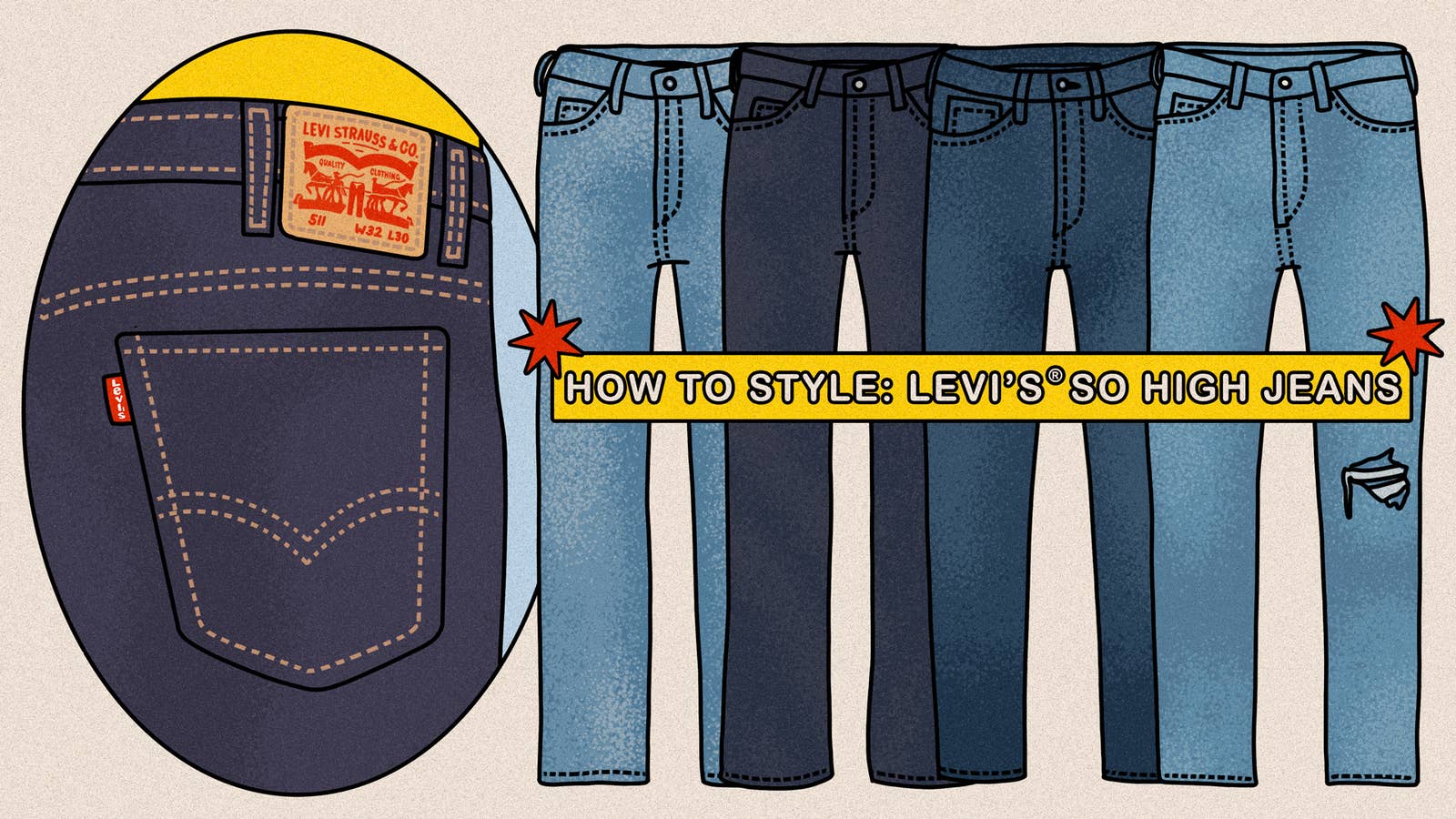 Nothing beats a solid pair of jeans. You can dress them up or down, and they can be worn with pretty much anything. That said, it's safe to assume you've been through it all with your go-to pair. So this season, why not add something different to your rotation? 
We encourage you to step out of your comfort zone with a completely new cut you've never worn before. That's the idea behind Levi's® latest So High jeans release in a vintage-inspired slim fit and a staple bootcut featuring a modern shape. While high-waisted silhouettes are common in women's clothing, the beloved denim brand noticed this has also become a popular fit in men's fashion too. For anyone craving what's next, the So Highs are it. 
There's no doubt that the So Highs are on the rise, so to make sure you stay ahead of the game, we're coming to you with the simplest styling tips for effortlessly crushing the high-waisted look. We guarantee you'll be flying high in no time.
Loosen Up