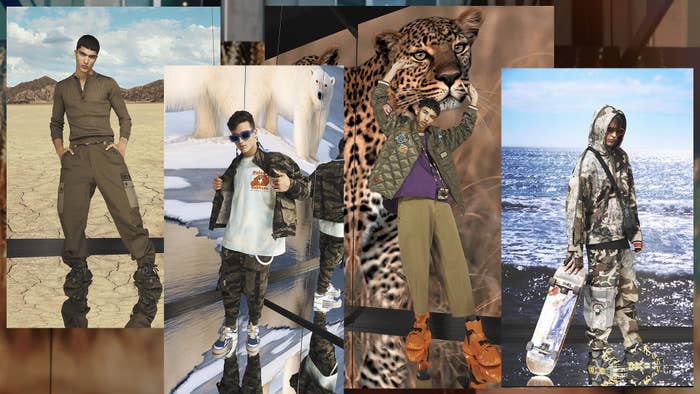 As you ready your spring wardrobe, remember one thing: neutrals are key. But there may be more to neutrals than you think. In fact, despite being a print, camouflage can act like a neutral in your wardrobe thanks to its blend of earth tones and shapes that soften silhouettes.
And camo is making a big comeback. Scroll through to see how the bold military style inspired Dolce & Gabbana's new Reborn to Live Spring/Summer 2022 collection. Dare to put together eye-catching ensembles in the coming months. Once you have your staples down, be sure to check out D&G's leopard printed items and bright orange footwear for other ways to switch up your spring fits.
To shop the full collection, check it out on dolcegabbana.com.