Balmain Is the Perfect Label to Take Advantage of a "See Now, Buy Now" System
Olivier Rousteing shares where the brand is headed.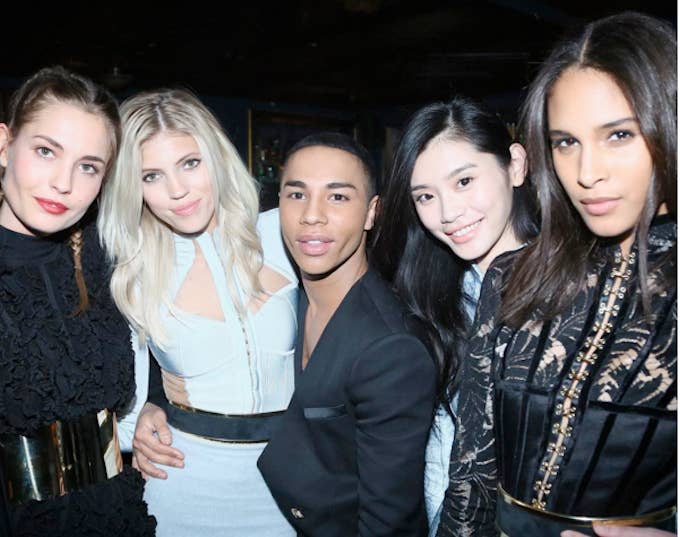 We have already seen a handful of brands like Public School and Vetements abandoning the current fashion calendar over the past few months. More and more designers are opting for a "see now, buy now" model, instead of making consumers wait months for their latest collection, and now another major player is following suit. Earlier today, at the Condé Nast International Luxury Conference in Seoul, South Korea, Balmain's creative director Olivier Rousteing shared that he sees the same move in the French fashion house's future. 
"I believe in 'see now, buy now' — we have to stay connected and go faster," Rousteing said, according to Vogue UK. "We are probably going to head for [that system], for sure. But it's important to keep key pieces that you will sell later and also have pieces that are available immediately after the show. It's good to have a mix of price points too."
The switch to a more direct-to-consumer approach makes a ton of sense for a label like Balmain. Rousteing has preached the importance of social media for the brand since he took his position in 2011, and no label has flexed its presence on the platform better than Balmain. The fashion house has attributed Rousteing with revolutionizing Balmain thanks to his use of Instagram and the Kardashian-Jenner lead #BalmainArmy, is constantly promoting the brand on social media. Balmain wisely will hope to capitalize on its massive post-show Internet presence and hope to convert clicks into immediate sales with this new method. 
"You can reach so many people through Instagram," Rousteing said at the conference. "Now, after a show I can invite people to understand the Balmain world. If they want the Balmain world they can have it and follow; if they don't like it, they can unfollow."
While outlets like Instagram have helped democratize Balmain by reaching a new set of customers it also makes it an even bigger target for knock-offs. It only takes weeks after a photo from its runway show is shared that similar items will show up on the shelves of fast-fashion retailers like Zara. But, by releasing the collections sooner, Balmain can at least hope to prevent rip-off designs.